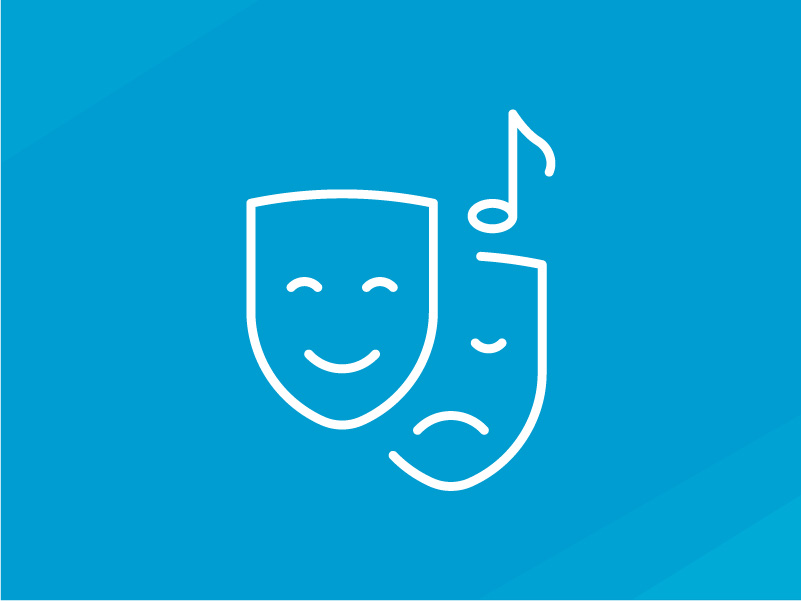 Musical Theater Through the Ages
Whether you're brand new to musical theatre or you've been around it for a while, this is the perfect class to dive into it headfirst! This fine arts elective tracks the history of musical theatre by starting with its precursors, comic and ballad operas, and ending with modern-day musicals such as Hamilton and SpongeBob SquarePants: The Broadway Musical. Students will learn how the different musical ages progressed while also learning some musical theatre literature. It's fun for every student.
This highly interactive course is project-based and offers two different options for project assignments: performance and production. Each project, students can choose to do the performance option (singing, acting, dancing, etc.) or the production option (costume design, scenic design, lighting design, etc.).
Please view prerequisites and required supplies below.

Note: Microphone and camera capability are a requirement for this dynamic class experience.
Teacher supplied materials
Camera and microphone capability are requirements for class and some projects.
Paulina Guerra is from Houston, Texas and she developed a love for music at a young age. Participating in musicals throughout high school, she decided to pursue a career in vocal performance. She earned a Bachelor of Arts in Music with a concentration in vocal performance and a minor in theatre at Louisiana Tech University. Paulina is currently pursuing a Master of Music at the University of Mobile.
Check our calendar for start dates
Ready to get started?
Sign up today.