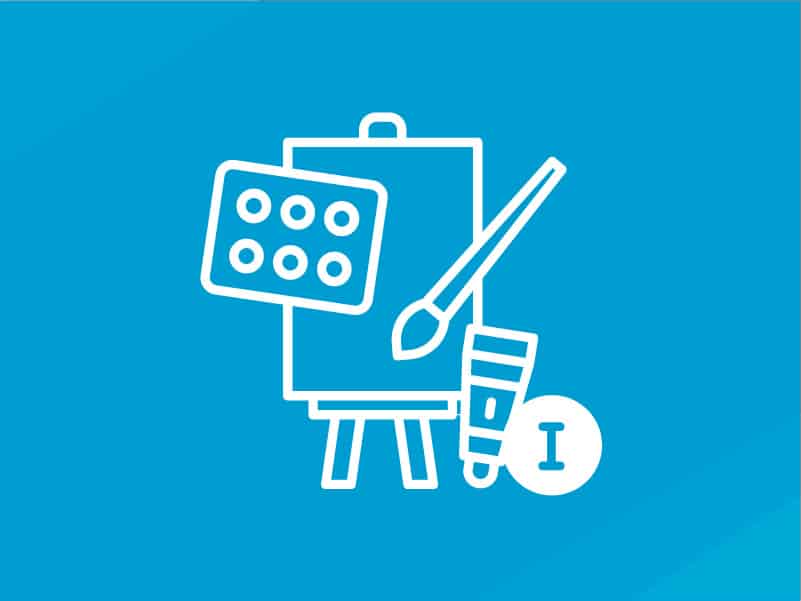 Tuition:
Deposit Due at Time of Registration:

$82.50
Out of Stock
"We don't make mistakes. We just have happy accidents." Bob Ross
One of the best lessons an artist, or anyone, can learn is how to turn mistakes into something beautiful. By learning how to be more comfortable with acrylic paints, brushes, and mediums we hope to make acrylics a fun outlet for creativity.
This is a beginning painting class so the student doesn't have to have any experience in art. It is studio-based learning so students will learn to interact with each other around their art and famous or professional artists' artwork. We will touch on color theory, talk about some famous painters and styles of painting, incorporate principles and elements of art into improving composition, as well as learn how to talk about and critique art. Homework will be finishing those paintings when necessary.  Some student examples can be seen here.
A typical class period starts with prayer and either an ice breaker or a critiquing lesson followed by an introduction and instructions on our painting practice for the day. I usually post the painting as well as inspirational images in the classroom for those who are more advanced and want to try it on their own. Then I talk through the painting basics for those that need extra help or are brand new to the process. 
We will paint a variety of subjects and try out several styles of painting. When we study an artist we will do a painting inspired by that particular style. In the past we have studied Monet, Cezanne, Ted Harrison, Emily Carr, Lisa Congdon, Alma Thomas, and more. We have used acrylics as watercolors, in impasto style, realistic, abstract, etc. My goal is to get your student painting, interacting, and learning some overall art concepts to build on.
Here are some samples of student work.
Please view prerequisites and required supplies below.
In general these are the supplies that will be used, but the teacher will provide a specific and complete supply list prior to class.
Painting Surfaces: acrylic paper, stretched canvas, canvas board, cut MDF/masonite/wood panels at 5"x5" up to 8×10 for daily work (possibly 2-3 per day), 11×14 or larger for our bigger projects (3-4)
Paints: minimum-student grade beginner set titanium white, alizarin crimson, primary yellow, ultramarine blue, mars black, unbleached titanium, burnt sienna, yellow ochre OR similar set
Mediums: small container of a glazing medium
Brushes: A student or starter set will suffice. I recommend synthetic bristles and plastic or metal handles. If buying separately think about a largish brush…maybe 1 inch, a fan brush, a flat, round, filbert, liner and a palette knife to start. You can add as you go and start discovering how you like to paint.
Palette: small, circular palettes work fine to start or palette paper. 
Misc: water container or two, paper towels or old washcloths/towels, apron, spray bottle for water, surface coverings, easel or hard painting surface, pencil, eraser, ruler, other mediums and brushes to experiment with.
The teacher would also highly recommend a plastic table cloth for your work surface and maybe something for the floor if it's not washable. Acrylics clean up pretty well if you wipe them up right away, even on fabric, but they can stain.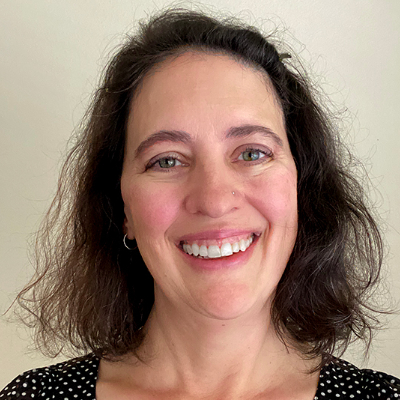 Carissa Sheehan is a big fan of creating life-long critical thinkers and creative problem solvers. Learning how to approach problems in a visual way adds an amazing dimension to those skills. The bulk of her career has been spent working in graphic design for Christian ministries and nonprofits.
Carissa graduated with a Bachelors in Art from John Brown University and later with her Masters in Applied Linguistics from the University of Colorado at Denver. She has taught outdoor education classes, coached volleyball, and tutored adults in ESL.
In the field of graphic design she has worked as a designer as well as a Creative Director and Art Director. Much of her experience has been in small departments where she has learned the process of design from concept to delivery. This enables her to offer real world examples and advice to students who are either interested in making graphic design their collegiate field of study or who would like to use it as a way to earn money as a freelancer right away. 
After studying watercolor and oil painting in college, she discovered the joys of painting with acrylic paint. She runs a small paint party business as well as sells some of her work online. She loves the laid back approach to painting exemplified in people like Bob Ross and strives to pass on an enjoyment and mastery of painting to her students.
Check our calendar for start dates
Stay up to date
Join our newsletter