Young Learner English B – ALMOST FULL
This course is ALMOST FULL.
This course will build on English A, but students may join for the spring semester only. Coursework using Rod & Staff's Grade 5 materials will continue, focusing on more detailed foundation with the parts of speech and writing skills. As was true for the fall semester, optional homework will be given, but it is not collected or graded, so parents may wish to purchase the teacher's edition of the text in order to check student work if that is desired.
Four highly acclaimed children's works will be read and discussed this semester: Frindle by Andrew Clements, Adventures with Waffles by Maria Parr,  Sign of the Beaver by Elizabeth George Speare, and The Green Ember by S.D.Smith.  Students will continue to learn to read critically and apply some early literature analysis skills including discussing conflict, point of view, characterization, setting, and theme. These works can be covered as read aloud stories with the family or read independently.
Students will continue writing paragraphs and building on their previous work. Optional writing assignments with informal feedback will help students gently strengthen their writing aptitude.
We suggest this class for 4th grade.
Following the Plan, Student Textbook Grade 5, Rod and Staff Publishers ISBN-13:  9780739905197
Frindle by Andrew Clements ISBN-13: 978-0689818769
Adventures with Waffles by Maria Parr ISBN-13: 978-0763672812
Sign of the Beaver by Elizabeth George Speare 978-0547577111
The Green Ember by S.D.Smith ASIN: B00QZ6BYNA
Note: Parent may wish to purchase the Teacher's Edition to check student work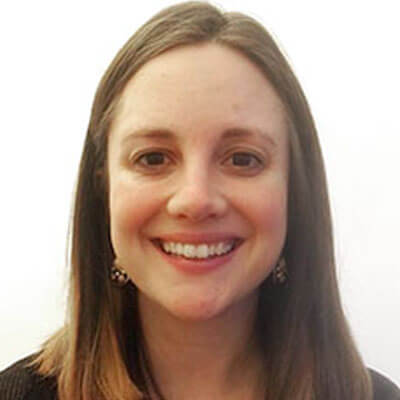 Jenny Cutler graduated in 2005 with a B.A. in Education, and in 2012 with a Master's Degree in Multicultural Education, both from Eastern University.  Jenny taught in both private and public schools until she had her first child and decided to stay home with him.  She ran a tutoring business during her first few years as a stay at home parent but found teaching online to be an ideal fit for her, and she made the switch in 2014. Besides teaching online, Jenny serves as the children's ministry director at her church and is a volunteer teacher at the local homeschool co-op her children attend.
Ready to get started?
Sign up today.