Welcome to my new chess blog where I discuss important chess topics and answer chess questions from viewers like you! There are many things that I would love to do with this new blog of mine; let's begin by answering this important question: WHY CHESS ONLINE?!
 A Convenient Chess Coach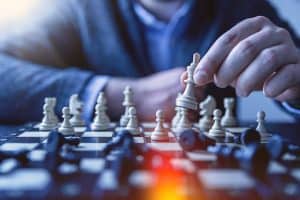 My answer is simple: Convenience! Throughout my life I have seen chess grow with new developing technology, and I have used it to better my own chess play. Chess books and apps are now readily available on tablet devices for the interested student. In our online class, I will show you quality chess books and apps that are perfect for the level you are at.
As I was making improvement steps in my chess career, I really would have loved a coach to answer the questions that I had. For example, "What makes this move better than the one I just played?" Chess books and the chess theory inside them were my only coach. It was difficult to find a nearby coach and the ones I found were very costly. You can say the road to improvement was very slow for me, but I absorbed so much information. As an online chess coach, I want to be that convenient and quality coach to assist you by being able to respond to your questions when you need them.
 A Convenient Way to Learn & Play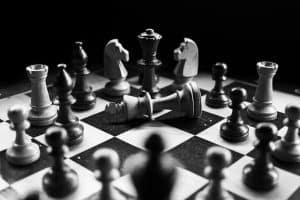 When you join our online class, you will be exposed to players who are at your skill level. Playing your dad or uncle at chess can get pretty boring if they keep crushing you. Olympians don't play on the same level as middle school students. The local chess club could be more than 30 minutes away to even play with one or two people who could give you a quality game. I live in a huge city and it's irritating that the 'good guys' are 45 minutes away. This is why I have turned to playing chess more online. In our online class, we have the convenience of casual play anytime we want and with the people who will help us reach our goals. I think the best thing that we will be able to do is also compete in a few online tournaments together!
Do you know what else is going to be convenient for you when you join the group? You will have access to my online instructional videos whenever you'd like to review a lesson. So let's get straight to business: You will be doing four things in our chess course – 1. Play lots of chess; 2. Practice tactics; 3. Watch lots of instructional videos; and 4. Participate in our online discussions. You may not have several hours in your week to play chess, so that is why I am going to show you how to study chess properly. My time with you is valuable and I strongly believe in quality lessons for rapid improvement.
Finally, the reason why I would love for you to join my chess group online is to participate in my Free Chess Give-Aways! Sometimes I get free chess books and my wife says there is no more room in the house and they need to go to a better place, so why not yours? I really hope you will join me this upcoming semester for this great course!
 Go to www.Chess.com to learn the basic rules of Chess today!
_____________________________________________________________________________________________________________
Jon Santos graduated from the University of Houston – Downtown with a B.A. in Urban Education in 2013. His professional Chess career enabled him to travel and teach across the United States, begin several after-school programs across Houston, and help many students to become Chess Champions! Jon then took his love for teaching to help educate both public and homeschooling students wherever they are. He teaches online and in his local area in a variety of subjects including language arts, math, science, and social studies. Jon has also taught or led specific, unique courses such as Student Government, Christian Teen Leadership, Minecraft Education, Early Lego Robotics, PC Lab, Video Game Programming, and Chess for all ages.
Jon lives in Houston with his wife and his brand-new baby daughter. When he is not teaching, you can find him teaching Sunday School, fishing, camping, programming video games, reading, BBQ grilling, watching baseball, and planning his next move.