Why Microsoft Office is an important course to take.
Microsoft Office is embedded in almost every business these days
83% of US businesses use Microsoft Office. (Tech Republic)
Microsoft's Office 365 commercial monthly active users number is now at 120 million, up from 100 million in April 2017. (McAfee)
Office 365 has 70 million "active" users, representing about 6 percent of its total 1.2 billion Office users (Geek Wire)
With the addition of Office 365, SharePoint, and Teams, Microsoft applications are easier to use than ever and more prevalent in various career fields.  The software has become very cloud friendly with collaborative opportunities to work as well as large storage applications.
With how widespread Microsoft Office has become in business and education, it is important that you help your students be ready and even ahead of the curve.
Did you know that about 90% of Microsoft users only use about 10% of what is available within the software? The Excelsior classes Microsoft Essentials Course can change those stats for good.
What the Microsoft Office Course covers with Excelsior Classes: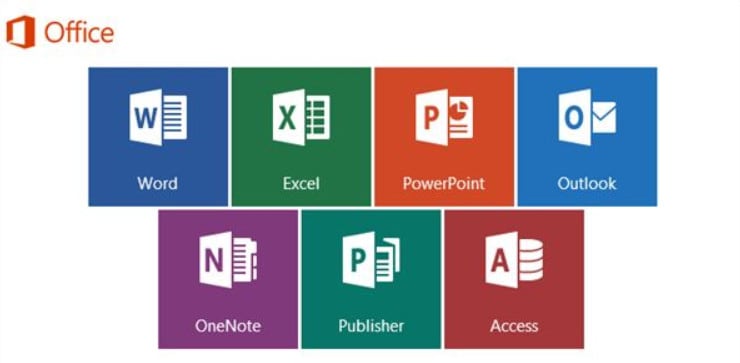 The first semester of Microsoft Office (Essentials) starts with the assumption of no prior experience with the product.  We start with operating systems, overall use, common uses, file management, and the basics of Word, Power Point, and Excel. Students are required to utilize their expanding understanding of these products to produce a real world product for a real client (family member).  This application of skills helps students own the knowledge as well as learn to work with clients and negotiate outcomes. By the end of the first semester, students are proficient in their use of Word, Power Point, and Excel.
The second semester can be taken on its own, but it does build on content from the first semester. In addition to learning the more advanced features and uses of Word, Power Point, and Excel, students are also introduced to Microsoft Outlook, One Note, Publisher, and Access. They are not required to own these additional aspects.
Beyond the instruction pertaining to the various office products, students will learn alternative software comparisons as well.  Students will see the differences between using Google Documents, Open Office, as well as various presentation software and spreadsheets like SmartSheets.
Here is a useful Microsoft Office Trick for your convenience: Just click on the link and enjoy.
Customization: Did you know that you can customize the ribbon and make the experience your own?
John Willoughby is a life-long learner dedicated to not just teaching students but helping them become permanent members of a lifelong learner journey.  He believes that students need to be empowered to be learners. John has been teaching for the past 19 years both in the United States as well as overseas. His subject focuses have been social studies and technology.  John has taught a variety of advanced placement courses as well as college preparatory courses. 
John has a Masters in Education from the University of Illinois.  He has also been head of Department for Social studies and Head of Professional Development for an online school based out of Oxford, England.