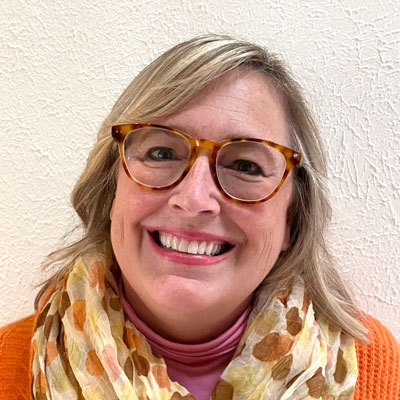 Administration & Registration
Jodi Guerra loves teaching and watching others grow.  She graduated in 1988 from the University of Houston magna cum laude with a B.A. in Classical Studies.  (For those who are wondering, that is a major which focuses on ancient Greek and Roman literature, philosophy, culture, language, and history.)  She also has a Professional Certificate in Health Care Management from Trinity University in San Antonio, Texas.
Jodi has taught and tutored children of all ages from early childhood through high school in public, private, and home schools.  Since 1999 she has taught homeschool students Latin, literature, and composition.  In 2009 Hendrick-Long published a study guide authored by Jodi entitled "A Gentle Tour of Texas History," which is available on Amazon. She has been an online teacher for over a decade and currently oversees Excelsior Classes.
Jodi, her husband, and four children live in Texas. While only one child is still homeschooled, three have graduated and now attend various universities. Besides teaching and reading, Jodi enjoys cooking and needlework. 
Classes Taught By Jodi Guerra
No products were found matching your selection.
Blog Posts By Jodi Guerra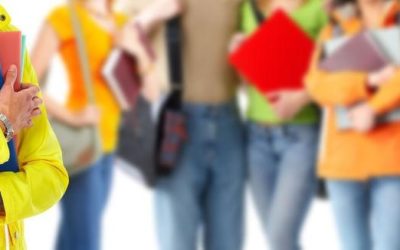 I have been homeschooling for over twenty years now, and I've been involved in teaching homeschooled children (other than my own) for that same amount of time. There have been a number of trends noted in the changing demographics of the homeschool community including...
read more
Choosing to independently study Ancient Literature with Mrs. Guerra as my mentor has been the highlight of my school year. I don't want it to end - so it isn't! I have registered for another semester to dig deeper into the epic poems. I am so energized by having the ability to direct my studies into exactly what interests me and what I am passionate about. Mrs. Guerra is the best - her enthusiasm and knowledge are contagious!
A Student "...I wanted to let you know that [student] finished her first year of college and received A's in both English composition courses. She credits you for giving her the tools needed to sharpen her skills as a writer. Thank you so much for that!"
A Parent Jodi Guerra is simply the finest teacher our children have encountered.  When we elected to enroll our teens in selective online classes we had concerns about how homeschooling moms would make the transition to classroom instruction and how they would handle the tech medium used to deliver instruction.  Jodi not only made that jump with professional ease, she was also able to communicate heart, that undefinable and elusive gift that only the very best teachers have.  Our teens loved the challenging instruction and looked forward to the next class they could take with Mrs. Guerra.  As parents we concur, Mrs. Guerra is the best!
A Parent Over my high school years, I've taken Mrs. Guerra's Survey of American Literature, Shakespeare Sampler, and American Gothics class, and I've loved all of them. In each class, we had the chance to analyze literature within the culture and how it developed over time, but also what each individual piece of literature communicates and the mind behind it—the author's perspective and background. Through Mrs. Guerra's classes, my love for literature has deepened, and I have learned to even appreciate writing styles I do not necessarily like because of her eye-opening and indiscriminate insight in class each week. In the long run, I feel that my own insight has deepened and that I am able to understand literature more fully because I recognize its significance and its limitless capacity to express. I will miss Mrs. Guerra so much as I head off to college as an English major. She is by far the best literature teacher I've had.
A Student Mrs. Guerra was one of the best teachers I have ever had. She made a subject that, I'll have to admit, could at times be boring to me, fascinating and compelling. Why? Because she was so genuinely passionate about what she was teaching. Her eyes lit up when she talked about Stephen Crane's writing style or the flooring realism of F. Scott Fitzgerald. Mrs. Guerra could be talking about the water cycle, and if she were passionate about it, I'd sit through a two hour lecture about it! She also obviously cared about me as a student - helped me when I was struggling with something, and saw it through until I had it conquered. It doesn't matter how many years pass after high school; I'll always remember Mrs. Guerra for standing out from the crowd of teachers teaching because it was their job, and teaching because she loved it.
A Student American Lit with Mrs. Guerra was the most memorable and practical class I took with… Mrs. Guerra is the most kind, knowledgeable, and relatable teacher you will ever have. Her passion for literature is infectious and will turn even the most hesitant reader into a lover of good books. She introduced me to works that I have re-read many times since...even in college! Speaking of college, her methodical assignments and detailed feedback were great preparation for college lit classes (which everyone takes at some point). It really did give me an edge in the classroom, especially when we were assigned an American Lit book! Practicality aside, Mrs.Guerra is just an awesome person to get to know and that is worth the price alone.
A Student