DUAL CREDIT OFFERINGS
A Partnership of Excelsior Classes & LeTourneau University
We are pleased to partner with LeTourneau University, "an unapologetically Christian" university located in Longview, Texas. LETU has a long and illustrious history as an accredited institution of higher learning approved by the Southern Association of Colleges and Schools Commission on Colleges (SACSCOC). LETU's engineering, nursing, and aviation programs also have received discipline-specific forms of accreditation. LETU's agency and approval information can be found here.
LETU's mission and vision align with that of Excelsior Classes' and for that reason, we are delighted to offer several classes taught by Excelsior Classes teachers who are credentialed adjunct faculty with LETU. These courses may be taken for dual credit. Each student will enroll with Excelsior Classes and may apply to LETU as a student as well. If accepted, the student will be considered an LETU student and have an LETU transcript.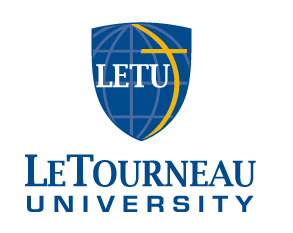 BENEFITS
Students will benefit by enrolling in classes that are:
Rigorous and college-credit worthy
Christian in content and worldview
Engaging in live presentation and dynamic in class interaction
LETU has an exceedingly generous scholarship for dual credit students who attend LETU after high school. Eligible students who have passed at least one dual credit course may receive a $17,000 scholarship renewable for four years! More details are available here.
HOW IT WORKS
Students may enroll with Excelsior Classes in one of the dual credit offerings and pay their deposit. All dual credit courses are one-semester courses; the deposit and remaining tuition should be paid in accordance with Excelsior Classes' timeline (see this page for registration fees/questions). 
Any student enrolled in one of these classes will receive information regarding how to apply to LETU. If the student's application is accepted, he or she will also enroll with LETU as a dual credit student, paying only $90 per credit hour for the class ($270) Dual credit fees will be billed by the university and must be paid according to LETU's schedule. These are separate from the Excelsior Classes tuition.
This blog provides some great considerations for going the dual credit route using a live, online course.
Special Notes:
One does not have to dual enroll to take any of the classes below. They may be taken with Excelsior Classes only and could certainly be considered "honors level."
The courses are university-level courses in content, rigor, and pace. While LETU allows any high school student to participate, please give careful consideration regarding your student's maturity and skill set. Parents are ultimately responsible for placement. Most courses do require a basic foundation of MLA style and format.
It is most helpful to complete your fall application by August 1, 2023 and the spring application by December 20, 2023 to ensure enough time for processing and payment.
The Advanced Composition courses (LETU ENGL 1013 and 1023) must be taken in order. If the student has taken the first half of freshman composition with another college or university, then please indicate that on the dual credit form when applying to LETU. If the previous credit is from an AP or a CLEP score, then LETU will need those scores on file. Contact dualcredit@excelsiorclasses.com for more information.
Special Considerations
Students enrolling in dual credit should know that assignments, tests, papers, etc., must be done on time. Excelsior Classes' teachers serving as adjunct faculty must report grades on a timely basis and must abide by LETU's academic calendar. If a student is planning mission trips, vacations, or has time-consuming other activities, please know deadlines cannot be extended. (The overall Excelsior Classes calendar in the FAQ still delineates the start date and the class breaks; final exams may be earlier than other classes. Individual teachers are able to clarify this for each class.)
Should a student decide that dual credit is not for him or her after the semester has begun, a student may drop the course according to LETU's academic calendar. Students withdrawing from the course early on may qualify for a refund of some tuition paid to LETU by Excelsior Classes. Refunds from LETU are:
100% During week 1 and 2
80% During week 3
None After the start of week 4
Please contact registration@excelsiorclasses.com if you need to drop your dual credit course or if you feel you qualify for a refund of LETU tuition. The refund policy for Excelsior Classes' tuition may be found in the FAQ  or here and is separate from that of LETU.
Since LETU is accredited, your classes should have no problem transferring; however, you should check with the institution(s) you wish to attend regarding specifics.