5 Ways to Maximize Success in Online Classes
So, you're a homeschooler taking online classes. There's a great deal of flexibility and independent options that you have while sitting in an online class. The question is, are you doing the right things – the things that will  help you get the most out of your online class?
What are you doing during an online class?
I'm sure there are many things going on during online classes. I've often wondered, as an online teacher, what the landscape would look and sound like if I could see each of my students during the entire 90-minute class. I have seen snippets, via student webcam, and it is always wonderful to get to see a student! I've seen students in kitchens, bedrooms, living rooms, and even outside or at the local coffee shop! I've seen moms cleaning in the background, pets walking by, siblings playing, students in pajamas and still eating breakfast. I mean, that is the beauty of online classes; the flexibility is great and sometimes necessary. There are several things, though, that as a general guide can help to maximize your online class experience.
5 Things You Should Be Doing
Attend the class live. If at all possible, try coming to the live class. Recordings are great and they work when necessary, especially when missing a class is unavoidable, but there is something about being in the class as it is happening that is extra engaging and interactive.
Participate as much as possible. Come to class with the expectation that you are going to participate. Ask questions in the chat box, offer answers, leave an encouraging comment. If the teacher gives a practice quiz, take the quiz and try your best. If there's a breakout room activity, be involved and complete the activity. If there's a video, watch it. If there's a website your teacher asks you to visit, go to it. By actually participating in all aspects of the class, you will be more engaged and find the experience more enjoyable, which leads to better motivation to do your best in the class going forward.
Take notes. Always have some paper or a notebook handy and write down key things during the class. This may include tips given by your teacher, assignment due dates and details, notes, a general outline of what happened that day in class, etc. This will keep you engaged and also reinforce information given during class.
Get to know the other students. You will find class much more interesting and engaging if you know your fellow classmates. Chat with them if you have the opportunity before class and on breaks. Engage with them during activities and in discussions. As you build friendships, you may even want to stay in contact with them between classes if it's okay with your parents. This will fortify the relationships you are forming and make you look forward to seeing your friends in class.
Keep multi-tasking to a minimum. I know we live in the day of technology and multitasking. It is possible for a student to attend an online class, eat breakfast, clean their desk, check phone apps and messages, talk to a sibling or friend, browse social media, visit a few other sites on the computer, and complete homework for another class all at the same time, but I'm not sure that optimizes the learning you should be doing in the class you are attending. Try your best to not get distracted by other websites and social media, etc. while in a live online class.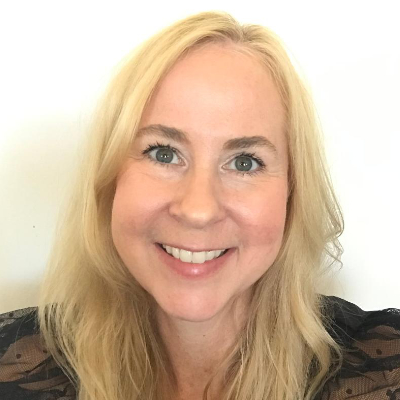 Debbie Stokes has been teaching science classes for over twenty years and still finds awe in how beautifully and intricately the Creator designed all things. She finds it a great privilege to journey through the "study of life" with students! Debbie graduated cum laude from Kennesaw State University in 1991 with a B.S. in biology. She also earned her M. Ed. in science education from Georgia State University. She taught high school science classes in the public school system of Cobb County, Georgia for sixteen years and has taught science classes online for the past six years.