Applying Critical Thinking Skills in Legal Analysis
What is Critical Thinking and Why it is Important?
What exactly is Critical Thinking? How would you define the term? In my opinion, Critical Thinking is most easily defined as logical reasoning. It is the process by which we break down and synthesize facts to reach a logical conclusion. It is the process we employ when we "think for ourselves" within the logical confines of the issue and rules at hand.
Developing critical thinking skills is of the utmost importance as we help develop our students into future leaders, scientists, teachers, artists, mathematicians and writers. The critical thinking analysis I employ below is not only useful in legal analysis of court opinions, but it is also the manner in which I prompt my students to think in any given subject or situation. It provides a good starting point for logical reasoning and can be easily modified as necessary.
Critical Thinking Analysis
First, what FACTS are presented? Does it appear that certain facts have been omitted?
Second, what is the ISSUE raised? Is there a law that has allegedly been violated? Is there a Bill of Rights issue involved? Has a Constitutional right been violated?
Third, what is the language of the rule or PRINCIPLE which applies to the case? What is the specific Constitutional right or Bill of Rights principle? What is the specific wording of the rule or principle?
Fourth, how is the matter ANALYZED? What facts are considered in the analysis? Are there any comparisons or contrasts discussed? Is there one fact weighted more heavily than the others?
Fifth, what is the CONCLUSION? What is the outcome? How will this outcome affect other similar situations? Should the application of the rule or principle apply to only this limited set of facts or should it apply generally?
After understanding the court's opinion and legal reasoning, would you have resolved the matter differently? How? Why? What would the implications of that conclusion or outcome be?
With practice, employing critical thinking skills can become second nature. Students can learn to discern facts from opinion and detect flaws in reasoning. Developing these skills is paramount if we want our students to learn to "think for themselves."
Check out this great and free resource: Critical Thinking Tree
Save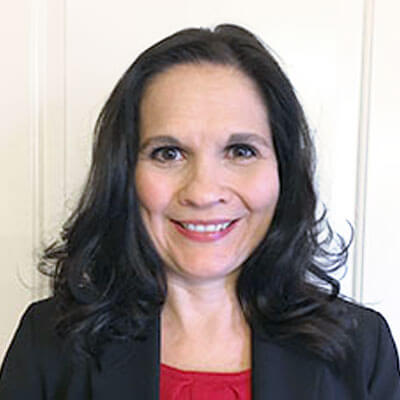 Ann LeBlanc loves learning and deep discussions. She received her Juris Doctorate from the Paul M. Hebert Law Center at Louisiana State University in Baton Rouge, Louisiana. She has a B.S. degree in finance, and is licensed to practice law in the states of Texas and Louisiana. Ann's experience includes many facets of the legal field and she has argued and written legal briefs at both the state district and appellate court levels in Texas and Louisiana and has also represented clients in Federal court. Ann is also an author and has distinguished herself in the authoring of legal publications and the presentation of seminars for clients and organizations such as the National Business Institute and various insurance agencies.
Ann fulfills her love of learning, however, by teaching. Ann is currently an adjunct professor with LeTourneau University where she teaches American Government  and Criminal Justice to dual credit students of Excelsior Classes. Ann has also served as an Adjunct Professor at the University of Louisiana – Lafayette, teaching Business Law. Her passion for education extends to the home, where she homeschools her own children employing the Socratic method. A keen lover of logic, Ann is passionate about teaching critical thinking skills and empowering today's youth with the ability to analyze the problems of tomorrow, to ensure that our God given rights and freedoms remain unalienable.