The Future of Learning: How Taking an Online Homeschool Course Prepares Your Student
The future of learning is changing. While the preceding statement is always somewhat truthful, there has been a definite and accelerated shift in the last decade, and it shows no sign of slowing down anytime soon. Our world sits under the reign of technology, and while this may seem scary, the possibilities are incredible. Our world is global, connected now more than ever. Our world requires multiple skill sets whereas a singular set used to be sufficient. Poet William Butler Yeats once said, "Education is not about filling a bucket but lighting a fire." If you truly want to push beyond the bucket, online courses are where it's at!
While the public school sector adapts as quickly as it can, in general brick and mortar education systems cannot adequately keep up with this fast-paced change. Allowing students to take an online course (or two!) can help prepare them for college, the workplace, and beyond.
Here are the 5 reasons why your student should be taking online classes:
Online education provides focused opportunities. In an online environment, students can begin working on passions and skills that will carry them through life. Japanese or Arabic? Sure! Culinary arts? Certainly. Photoshop? Oh yeah. Architecture? Why not? Pre-law, pre-vet, creating websites? Learn these skills right when interest begins to seed instead of waiting for college. A solid foundation going into college or the workforce is a great idea.
Other than an array of courses, online learning provides exposure to diversity. Oftentimes, students are able to be in classes, participate in discussions, and complete projects with peers from all around the world. These opportunities are both enriching and challenging. With a changing culture, such an experience is invaluable and incredibly relevant.
Online courses often cause students to take responsibility for their own learning and become more independent. Again, this is an important life skill that is better learned early on.
Whether college is on the agenda or not, the career place is not immune to this digital revolution. Any student who will be pursuing a career straight from high school or college needs to be well acquainted with global and digital interaction. Online courses in middle and/or high school provide this foundation and set students up for success as they expose students to powerpoint usage, oral presentations, group work, prezis, Wikis, portfolios, understanding meeting places like Zoom (used by many businesses for international meetings), making and using their own videos, etc.
Virtual education is actually the future. With rising college tuition, higher learning options online are growing. In addition, many college programs are turning to blended learning, employing the use of several learning venues (classroom, online, distance, experience, practicum, etc). Besides college, places of employment are also turning to online training or further education opportunities for their employees. Students who already have experience with online courses will have a lesser adjustment period when they come across opportunities like these beyond high school.
Want some additional reading about the future of learning?
Check out these articles.
https://www.autodesk.com/redshift/future-of-learning/
https://www.forbes.com/sites/berlinschoolofcreativeleadership/2015/02/17/leading-the-future-of-learning-through-four-key-trends/#b3db6f054612
https://www.usnews.com/education/online-education/articles/2015/07/17/younger-students-increasingly-drawn-to-online-learning-study-finds
http://oedb.org/ilibrarian/10-advantages-to-taking-online-classes/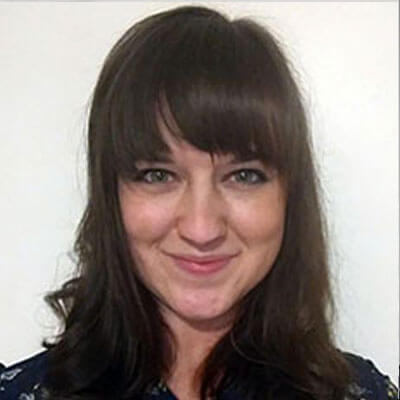 Jess Woods graduated from Indiana University with a Bachelor's degree in English Education and from Arizona State University with a Master's degree in English. She began her career teaching in a public high school; however, since 2013, she has been teaching middle school and high school English courses online.  Jess is a life-long reader and writer.  She comes alive in the company of words and music, and she has a passion for literature that reaches through every part of her being.  She believes wholeheartedly that each person has a relevant voice and perspective, and she eagerly teaches her students to embrace their individual voices by exploring their own thoughts and learning to confidently articulate them.  It is her desire to encourage growth in all students (regardless of their love for English courses…or lack thereof).  She considers it a tremendous success if she can awaken a love of literature and/or composition in her students. Jess currently resides in Alabama with her pastor-husband, Josh and their three kids. They also have a lot of animals and plants.  While reading and writing are clearly on the top of her hobby list, Jess also enjoys all things musical, cooking competition shows, gardening,  hiking, and traveling.