Homeschooling: How Do I Know I Am Doing the Right Thing?
Homeschooling is an opportunity to give your child a one-of-a-kind education. The responsibility is huge; instead of giving your child over to a bureaucracy of highly trained educational professionals, you are taking it on yourself. What do you know about teaching your child? It's okay to feel the stress a little bit! You just have to keep reminding yourself of these three things….
First, you were your child's first teacher.
Think of all the things that babies and young children learn – from their parents and by observing their parents. Some of it was natural, like learning to speak, and some of it was difficult, like toilet training. But you did it. Homeschooling is a natural extension of parenting. If there is a subject you aren't comfortable with, there are plenty of resources to help you. One of the blessings of homeschooling is that I got a second chance to learn elementary science and math while teaching my children.
Second, who is more invested in your child's success than you?
Assuming that you aren't okay with your child living on the couch the rest of their lives, you probably want them to graduate and go on to become productive citizens. If a child in a class of 20 or 30 others doesn't get fractions, the teacher isn't going to stop everything until fractions are understood by that one child. As a homeschool parent, you can pause the progression of lessons until your child gets an important concept. If they catch on quickly, you can move on, rather than bore them to death explaining something they have already mastered. Early readers can move on without waiting for their peers to catch up. Struggling readers can take their time to master this skill without pressure.  Just as all children don't walk and speak at the same time, they aren't all reading at the same age. Homeschooling allows for mastery at the child's pace.
Third, homeschooling allows your child the freedom to be themselves.
No pressure to dress like their peers or follow the latest fad. My oldest was 10 before he knew people were pinched for not wearing green on St. Patrick's Day. Want to follow a different path?  When my youngest was in second grade she wanted to study cat history. Believe it or not, I found a book – 100 Cats who Changed Civilization. It was an awesome trip through time to discover cats that had contributed to history, science, and the arts. Want to focus on a sport or artistic endeavor? Homeschooling can generally be done well in a couple of hours a day, giving children time to dedicate to sports, or art, or even start a small business.
Homeschooling may not be the right fit for every parent, or in every season, but every child will benefit from the freedom to be themselves, being able to study at their own pace, and learning from someone truly invested in their future. God created you to parent this child. A lot of parenting is trusting your instincts and praying for the best.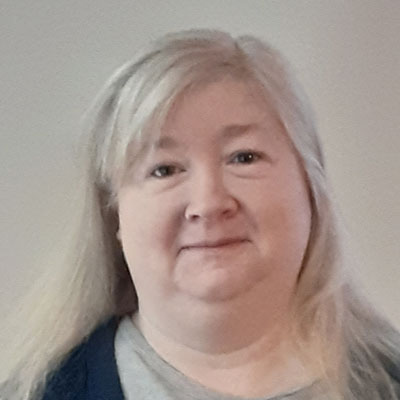 Becky Frank has been steeped in American History from her early days growing up on the family farm in Northeastern North Carolina. Although Barrow Creek Farm has been in her family since the 1680s, her parents were the first to live on it in three generations. On the farm she learned to milk cows, sheer sheep, and drive a tractor.
After an internship at Historic Edenton, she received a B.S. in Public History from Appalachian State University in 1992. Answering God's call to teach in a classroom setting, she added teacher certification from East Carolina University to her degree in 1998. Becky then taught social studies in Gates County, North Carolina where her classes included U.S. History, World History, Economics, Government, and Humanities. In 2003 she married her husband John and left the classroom to start a family.
Becky has been teaching online for more than 10 years.  She also homeschools her three children and is an active leader in the Children's and Youth's ministry at her church. She also enjoys gardening, cooking, scrapbooking and long walks with her kids and the family dog. Sharing the heritage of our great country is one of her passions as well. Her lifelong dream is to return to the family farm and make a portion of the acreage a living history site.