As homeschoolers, we get used to people commenting on our decision on how to educate our children.  Random people in the grocery store, friends, neighbors, and in-laws all feel perfectly free to comment and even outright question the decision made as a family.  But what about when those questioning are your family?  What about when it is your mom?
Hurtful comments and criticism can be easy to brush off from strangers (they don't know you) and from your in-laws (they didn't raise you), but from your own mother, criticism is tough.  What can you do to convince your mom and yourself that it is okay to homeschool?
First, talk to her.  There are a lot of misconceptions about homeschooling.  Sometimes it is a misunderstanding about what homeschooling is that leads to concerns.  Even if you can't get your mom on board, maybe an open discussion about your reasons and her concerns will help you both come to a point where you can agree to disagree.
Second, remember that this is your journey (with your spouse and children), not your mom's.  You are an adult; you do not need her permission or approval to homeschool.  I know that isn't as easy as it sounds.  Trust me, I know.  I don't think we ever outgrow wanting our moms to be proud of us.  Hopefully she will come around in time, but if she doesn't, try to be at peace with it.
Third, build yourself a community of seasoned homeschool parents who can be your support in this journey.  This is especially important if you frequently go to your mom to discuss parenting issues.  It is important to be able to vent to someone who truly gets it.  Sometimes just vocalizing a problem will help you clarify what is wrong and how to proceed.
Nothing about homeschooling is easy, and when you don't have the support of your mother, it seems harder.  Be hopeful that watching your children flourish and grow will help her see the benefits of homeschool, but remember that, ultimately, the decision is yours.  The support of your mother might be nice, but it is not necessary in your homeschooling journey.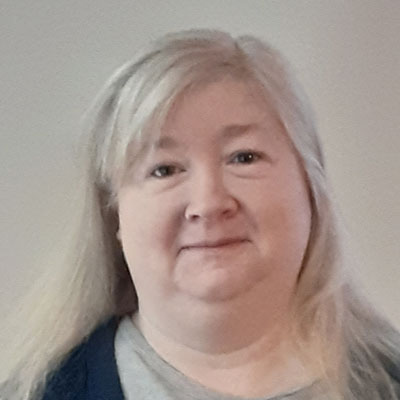 Becky Frank has been steeped in American History from her early days growing up on the family farm in Northeastern North Carolina. Although Barrow Creek Farm has been in her family since the 1680s, her parents were the first to live on it in three generations. On the farm she learned to milk cows, sheer sheep, and drive a tractor.
After an internship at Historic Edenton, she received a B.S. in Public History from Appalachian State University in 1992. Answering God's call to teach in a classroom setting, she added teacher certification from East Carolina University to her degree in 1998. Becky then taught social studies in Gates County, North Carolina where her classes included U.S. History, World History, Economics, Government, and Humanities. In 2003 she married her husband John and left the classroom to start a family.
Becky has been teaching online for more than 10 years.  She also homeschools her three children and is an active leader in the Children's and Youth's ministry at her church. She also enjoys gardening, cooking, scrapbooking and long walks with her kids and the family dog. Sharing the heritage of our great country is one of her passions as well. Her lifelong dream is to return to the family farm and make a portion of the acreage a living history site.