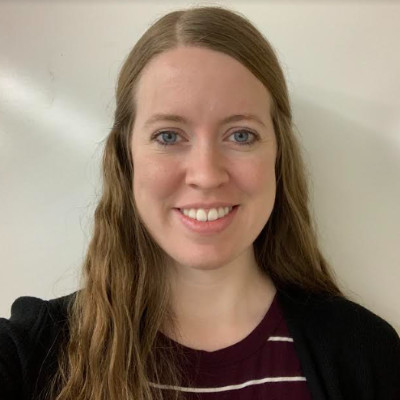 Bethany Baum loves teaching mathematics and helping students learn how to tackle challenging problems. She graduated from the University of Iowa in 2016 with a Bachelor of Arts in Mathematics and minored in Spanish. She taught middle and high school math in a public school for seven years and loved every second of it. She has taught a myriad of classes including Pre-Algebra, Algebra I, Geometry, Algebra II, Pre-Calculus, and AP Calculus AB. Bethany has been a math tutor, a mentor to new teachers, and helped lead Fellowship of Christian Athletes in her school district.
Bethany grew up in Nebraska and now resides in Iowa with her husband. She loves playing all kinds of games with family and friends. Some of her favorite games include word games, charades, and cooperative board games. Additionally, she is an avid baker who loves to share her homemade treats with others and try new recipes (especially if they involve chocolate). In her free time, she enjoys reading, completing crosswords and going to the movies.
Bethany is excited to continue teaching mathematics through Excelsior Classes. She was homeschooled through middle school and appreciates the positive impact that this form of education can have for students. She is excited to support families as they homeschool their own children.
Additionally, Bethany became a Christian at an early age and is overjoyed to teach in a setting where she can also talk about her faith. She loves the Lord and is always seeking ways to encourage others as they grow in Christ. Bethany's goal in life is to know God and to make Him known. She strives to do this by working through the strength that Christ provides so that He may receive the glory in all things.
Blog Posts By Bethany Baum
No Results Found
The page you requested could not be found. Try refining your search, or use the navigation above to locate the post.