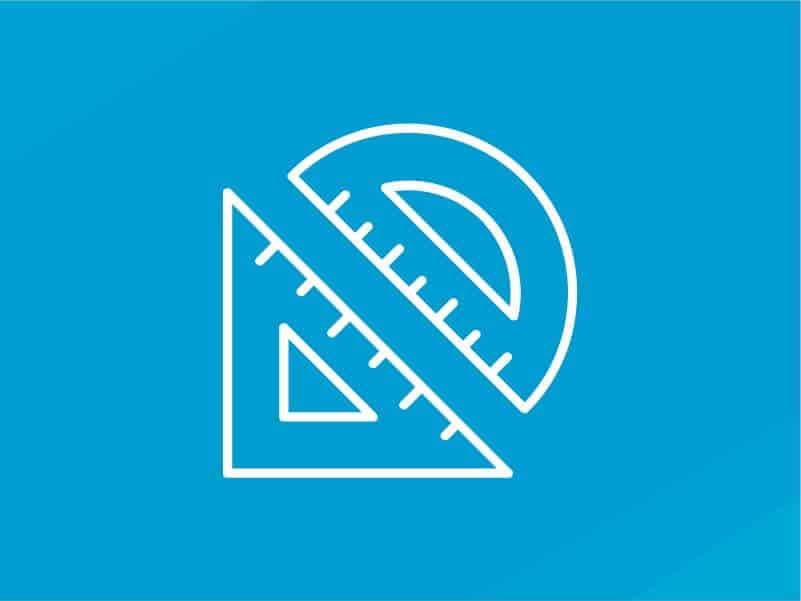 Tuition:

Due Up Front:
$180.00

(30% of tuition price due up front to reserve seat)
Out of Stock
This course is designed to analyze and apply geometric concepts and measurements. The critical area focuses on properties of geometric figures and applying them in real-world situations. Students will engage in methods of using proofs to explain their answers.
For some students, this will be a new way of doing mathematics. Developing thinking and reasoning abilities used for proof-based mathematics is significant because students will be expected to do this type of mathematical thinking in Algebra 2 and beyond.
All Excelsior math instructors will be utilizing Big Ideas Math curriculum written by Ron Larson, Ph.D. and Laurie Boswell, Ed.D.  This material will prepare students for upper level and college math classes. Students will have access to a digital platform that has many tools to facilitate learning. The material Excelsior Classes math classes will use is not common core aligned.
Parents and students can expect weekly homework assignments, weekly quizzes, chapter tests, a midterm and final exam.
Please see this video for more about Excelsior Classes math courses and why you should choose us for your math education.
This class meets twice per week. Each meeting is 60 minutes. Regular, live attendance is strongly advised. Recordings are available if a class is missed or there is a conflict with another course. Students should watch the recording as soon as possible.
PLACEMENT EXAM REQUIREMENT

Before registering, math students new to Excelsior Classes math courses and wanting to enroll in Fundamentals of Pre-Algebra through Pre-Calculus must take a placement exam.

These students should take the Geometry readiness assessment.  While this course is typically done in the 9th grade (mature) or above, ability to do the work is more important than age or grade. The goal of this assessment is to ensure students are well placed in geometry. Please email the completed assessment and all scratch work to susanhefner@excelsiorclasses.com for grading. Mrs. Hefner will be in contact to make the appropriate recommendations for your student. These are the directions for completing the readiness assessment. Please know our goal is to set up your student for math success.

Special Note 1: If you register for the course prior to receiving teacher feedback and decide to withdraw from the course, the deposit remains non-refundable. The deposit is transferable to another math course or another course for the current school year. 

Special Note 2: As in all Excelsior Classes courses, math class instruction is tied to the curated syllabus, and the teacher will teach to the syllabus and not to a particular skill set of a student. In other words, the teacher cannot sacrifice content and expectations overall for an individual student as we need to stay in alignment with educational goals, class participant expectations, and NCAA approval of our courses.
Purchase instructions will be provided in June.
Geometry – Larson & Boswell – Samples may be viewed here.
Ebook – required (approximately $30.00) – Link for purchase will be sent out August 1. Excelsior Classes distributes the licenses for digital access.
Printed book – optional (approximately $86+tax & shipping) – Link for purchase will be sent out in July. The publisher ships these books.
A TI-84 graphing calculator is recommended
Susan Hefner "retired" from her career as a mechanical engineer upon the birth of her oldest daughter in 2001.  She worked as a Senior Project Engineer for Corning Optical Fibers in Wilmington, N.C. after receiving her M.S. in mechanical engineering from UNC, Charlotte in 1996.  Her graduate coursework and thesis focused on precision engineering and specifically calibration methods for nanometer measurement devices.  Susan worked for Duke Energy (formerly Duke Power Company) as a Design/Systems Engineer Mechanical/Nuclear Engineering at Oconee Nuclear Station between her undergraduate and graduate degrees.  She graduated with a B.S. in mechanical engineering from NCSU in 1993.  Through her work experience and graduate work, Susan has experience in precision machine design, nanometer technology, fluid dynamics, structural analysis, nuclear reaction physics, regulatory compliance, chemical process engineering, heat transfer, thermodynamics, statistical process control, electrical system design, project management, production support, and she even completed an independent study in biomedical engineering.  Susan has always loved science and math and how they expose and reinforce the beauty of God's creation.
Check our calendar for start dates
Ready to get started?
Sign up today.