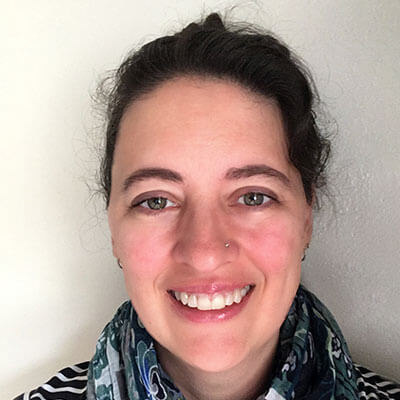 Carissa Sheehan has been working in the field of graphic design for over 20 years, and most of those years have been working within Christian ministries. She is a big fan of creating life-long critical thinkers and creative problem solvers. Learning how to approach problems in a visual way adds an amazing dimension to those skills.
Mrs. Sheehan graduated with a Bachelors in Art from John Brown University and later with her Masters in Applied Linguistics from the University of Colorado at Denver. She has taught outdoor education classes, coached volleyball, and tutored adults in ESL.
In the field of graphic design she has worked as a designer as well as a Creative Director and Art Director. Much of her experience has been in small departments where she has learned the process of design from concept to delivery, enabling her to offer real world examples and advice to students who are either interested in making graphic design their collegiate field of study or who would like to use it as a way to earn money as a freelancer right away. Mrs. Sheehan went to elementary school near Chicago until her family moved to Colorado where she lived until 2018. Her husband, an elementary school music teacher, and their two boys moved to Arkansas, near the beautiful Boston Mountains. International travel for missions and pleasure has been something she's done since her college days, even living briefly in India and Belize.
In her free time Mrs. Sheehan plays Minecraft and does art projects with her little boys, hikes in the Ozarks and explores new places with her family, reads voraciously, loves British humor, and dreams of taking her boys on their first international trip someday.
Blog Posts By Carissa Sheehan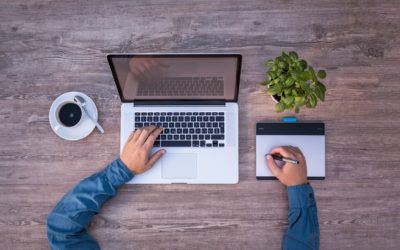 You may have heard the idea of Design Thinking batted about on the internet. This is the "new" way businesses are working on being more innovative. The great thing is that graphic designers have been thinking this way for years. Many of the concepts can even be found...
read more
I really love ...your class -- by the way that's why I want to do some more homework. LOL!
A Student Thanks again for the encouragement and for letting (my son) switch up the assignment for this week [in Photoshop].  It is such a great learning experience for him as he is learning to navigate and manage his own responsibilities.
A Parent Thanks so much for teaching this class. It is by far his favorite one.
A Parent Thank you for being there to answer questions, give feedback, and teach a very educational class every week. You are an amazing teacher and I am so blessed I got to participate in Photoshop 101 this semester. I have really really enjoyed it!! Coming into this class I didn't know too much about Photoshop other than the few tools I used for correcting photos. Now I feel as if I really know how to use the program. I never thought that I could create some of the projects I've done throughout the semester. I know I've just scratched the surface of Photoshop's abilities, and I'm so excited to continue exploring the program. Thank you so much!
A Student Ready to get started?
Sign up today.