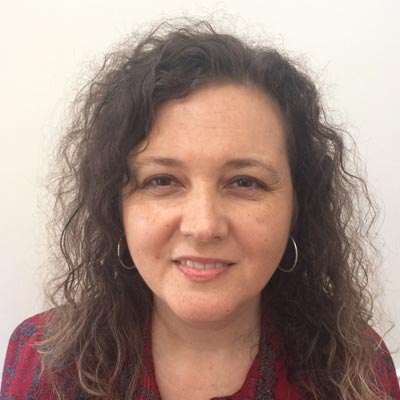 ​Martha Phillips was raised in a bilingual home and, thanks to her parents, is proficient in Puerto Rican Spanish, southern English, and Spanglish. She has lived in Puerto Rico, Mexico, and, as a military brat, many places in between.
Martha has a B.A. in Secondary Education and an M.A. in Spanish American Literature from the University of North Carolina at Chapel Hill. She has taught at the University of North Carolina at Chapel Hill, the University of North Carolina at Greensboro, The College at Southeastern Baptist Theological Seminary, and Guilford College. 
Martha's experience is not limited to the collegiate level. She has taught Spanish in high school and middle school, English as a Second Language from the preschool to the adult level, and has homeschooled her own delightful daughters for the past 19 years.
Martha strives to create an entertaining and engaging community in the classroom where students can feel comfortable making mistakes and expressing their opinions and personalities. Her student-centered classes are packed with games, music, and a variety of interactive exercises designed to get participants speaking, reading, and writing Spanish. Along the way, Martha also highlights study skills useful not only in language classes but in other contexts as well. 
Martha is blessed to share her life with three daughters and Bill, her best friend and husband of 29 years. She loves reading aloud with her youngest (and only remaining homeschooled) daughter, singing along to Christian music, talking politics with her husband, playing tag with her cat, and learning new techniques and technologies to incorporate into her teaching.
Classes Taught By Martha Phillips