Tips to Make Your Living Space Seem Larger
If you are starting to feel a little cramped in your living space, wanting to freshen up, or, like me, selling your home and want it to look its best, then here are a few tips on how to make your home feel larger.
The age-old advice to declutter is always the best, with the goal of revealing the definition of the spaces. Don't make the walls push in on occupants by loading them up with furniture or décor. The same goes for the floors; if a table or sofa sits up on legs, don't be tempted to store things beneath. Let the items in the room "breathe," or be surrounded by open space.
Follow the same rule with décor on shelves and tables. Keep items such as candles, picture frames, vases, etc. to a minimum. Group them in twos, with one larger item and one smaller, or in threes if the items are all small. And don't underestimate the power of a single vase, lamp, or other larger object standing alone.
This paring back can be a challenge, especially in a small space. Find furniture pieces that do double duty, like a storage ottoman, or ones that have doors or baskets to hide away miscellaneous items. Drawers are my favorite. They are part of the furniture piece and don't add unnecessary bulk.
And make sure you follow the 1:1 rule for keeping clutter at bay. For every item you bring into the house, take something else out. Never heard of it? That's okay, I made it up.
Create an atmosphere of harmony and unity in your Living Space.
Now that you have the furniture narrowed down, work on the composition and color palette. Look at your wall spaces and compose a piece of furniture with a hanging photograph or artwork. A single large frame is better for smaller spaces, but if you have a high ceiling then a collage can work. Just keep the frames close together and let there be open space on the wall around the arrangement.
To make your living space seem larger, use a harmonious color palette. Light and neutral colors work best for small spaces, punctuated by small, darker accent items to give a sense of depth. Choose furniture, rugs, and décor in the same color family, just varying the tones. Give the ceiling a fresh coat of white paint. Ignore trendy advice about wallpapering your ceiling or painting it a darker color, unless you want to feel like you are in a cave.
Image from: finzelfotos.com
"Architecture is the masterly, correct, and magnificent play of masses brought together in light." Le Corbusier
Light is your greatest ally when you are trying to make your home feel more spacious. Yes, that means it's time to wash the windows. No, I haven't done it yet, I just know it's a good idea. While you're at it, clean the window treatments too. And make sure they are a light color to reflect the light. Clean anything that light passes through so that you can maximize the brightness. Wash out the dust and dead bugs from the light fixtures, and replace them with brighter new bulbs.
Sometimes direct light is not the best way to make a space feel larger because of the way it casts shadows. Use lamps or other indirect lighting built into cabinets or furniture to illuminate corners or areas out of the reach of a direct light source.
And finally, make sure that all your reflective surfaces are doing their job. Wipe down picture frame glass, lamp bases, vases, counter tops and tile, wood furniture with a sheen, anything where dust and fingerprints collect and prevent the object from reflecting light. Polish those stainless steel appliances and mop the wood floor with oil soap. Then say hello to the most spacious home you can have without buying a new one.
Save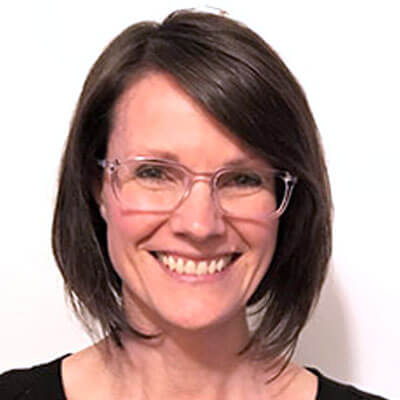 Melisa Kaiser is an architectural designer and homeschool mom of four. She completed an undergraduate degree in architecture at the University of Nebraska, and a Master of Architecture degree at the Illinois Institute of Technology where she received the Henry Adams Medal for graduating with highest honors. She studied high rise design, with an emphasis in energy efficiency and façade technology.