Online Homeschooling: When All Else Fails
I think most homeschooling parents who begin when their children are young would agree that at some point, things just get hard. As children grow older and more of them arrive, many moms encounter the difficulty of the number of children and preparations required. Others might confess trepidation at the thought of teaching high school chemistry or English having barely survived one's own experience with it. Some encounter more hormonal pre-teens who are, quite frankly, restless and no longer satisfied by kitchen table homeschooling. Many also face difficulties in sufficiently challenging bright students with particular passions or interests, or dealing with some of the same learning issues that have not been resolved over the educational experience up to that point. Then there are also the family life issues: deaths, illnesses, adoptions, work dislocations, etc., that create tensions and stress. (Can I get an "AMEN"?!)
Is it any wonder that some want to throw in the towel? And some do? It should come as no surprise that many feel frustrated and marginally successful. Homeschool moms (or dads) serving as the primary teacher works very well much of the time, but what do you do when it doesn't? What do you do when your great educational experience is feeling more like an epic failure than a resounding success?
Here's one easy solution that many moms and dads have found effective: transform your homeschool by going virtual. That's right! It's a simple solution involving a fundamental paradigm shift. Instead of being everything to everyone in your homeschool, instead of being the primary teacher, principal, and chauffeur service to all things good and wonderful, become your student's advocate and coach. There are huge benefits to adding virtual courses to your online homeschooling experience.
Benefits of Online Homeschooling
Benefit #1: Get Your Time Back!
There is no doubt that virtual learning is efficient. Think about it: no more driving all over the place trying to fit in class after class. Ann, a mom in Texas, stated that one reason they began enrolling in online courses "initially was for the ease and to save hours on the road." Cutting back on travel time returns some of that most precious of resources: your time. Sue Ann from California also searched for an online solution when she realized "we need to be HOME to homeschool" (author's boldface).
If mom is working with one child, the learning doesn't have to stop. Your other children can still have meaningful instruction time and attend class. It's basically multi-tasking your day by delegating the instructional task to someone else.
If you do enjoy driving or if you have obligations outside the home, online learning will still accommodate that! Your student can access classes and work in the car with hot-spot technology. Anywhere you have wifi, you can go virtual. Chick-Fil-A Playdates for the younger set don't preclude the older students from having productive learning time. If your family is on vacation or traveling, your student can still access class content.
Benefit #2: Use Your Resources Well
Isn't it true that many of us homeschool moms (true confession time!) have a love of curriculum and can go on shopping sprees only to end up discarding the hottest new homeschool product mid-year? Most of us have stacks upon stacks of wonderful curricula that just didn't work. We buy books we never have anyone read, and we have workbooks and study guides that collect dust.
Online learning limits those poor curriculum decisions. By allowing an experienced teacher to select the course curriculum, you won't be investing in things that won't be utilized. You know the resources will be used by those who know how to get the most out of them. And because most teachers don't like to "recreate the wheel," you might be able to use those same resources for younger students too.
Now, some may experience sticker shock when looking at online course options; yet, financially speaking, I contend that online courses are well worth the price and are proper stewardship. Even utilizing the most expensive of courses will still likely result in lower hourly rates than what you may pay for piano lessons or for sports.
Benefit #3: Get Your Relationships Back!
This particular benefit is my favorite discovery in my own homeschool experience. About a decade ago, I had a junior high student who just did not want to learn from me any longer. Quite honestly, I was losing my relationship with my son. My mom, a wise Christian woman, told me, "The things that are driving you crazy are the things that will make him a strong man. He is wanting to be a man." My husband said, "Can't you farm this out?" I thought that I couldn't outsource it because I couldn't afford to be out of the house more (see Benefit #1 above).
I started looking at online learning as a vehicle to provide another instructor for my bright and rapidly maturing son. He needed me to be something other than "the heavy." What he wanted, and what I loved becoming, was the advocate and the coach. I was no longer the never-satisfied, cranky teacher. I became the encourager and the helper.
With online learning, you get to come alongside instead of hovering over!
Benefit #4: Appreciate the Body of Christ!
Another hidden benefit for virtual learning is the great cross-pollination that occurs among the students. Bringing together students from all over the globe allows students to experience the diversity of the body of Christ. Learning what issues others may face in their Christian walk, how others might view a certain issue, promotes healthy conversation and dialogue. Christian teachers are keen to sow seeds of righteousness and model Christ-likeness as part of their teaching ministry. Sue Ann commented that her children "especially loved that they were in classes with kids from all over the country – kids they were getting e-mails from and building relationships with. And they ADORED their teachers. As a mom, I especially loved how they (teachers) would pray over the class and infuse faith into the lessons."
Benefit #5: Ignite Passion!
Online learning allows students to explore their own gifts and passions and to discover that others have the same interests. This may be a mild generalization and somewhat of a joke, but let's face it: the Lord sends us children with unique and special gifts that we don't know all that much about. I have a degree in Classical Studies (i.e., Latin and Greek language, culture, history, philosophy, etc.). Do any of my children even like Latin? Do any of them understand the beauty of dactylic hexameter? Does anyone in my home want to discuss Marc Antony and why he really is a schmo? The answer is "not a one."
It has taken a connection with online teachers who have gifts and abilities that I don't have to unlock my own children's ideas of who they are and what they like. The aforementioned junior high student who told me, "Mom, you do know math, but you are not a gifted math teacher" discovered his aptitude and giftedness for math from an online tutor. He is now a mathematics major at his university.
What is so exciting about the online learning world is the sheer number of unique courses available. One can learn almost any foreign language, art in all of its glorious forms, all eras of history, English courses focusing on everything from composition to Southern Gothic writers, sciences ranging from studying Antarctic life forms to college-level Physics. Online learning provides ample opportunities for students to sample and explore. They may just discover that spark of interest and passion which the Lord ignites.
Benefit #6: Provide Rigor!
In the spirit of keeping it real, I readily confess that I would not and did not assign "projects" to my own children. It isn't that I didn't value them. I do! But in the hustle and bustle of life, those little extras would get pushed off the plate. I knew it. My children knew it.
The beauty of an online classroom is that there is no backsliding! All those projects you would want to assign, but don't, get assigned! All those deadlines you've tried to enforce now become something that the student notices. All the lessons you've been wanting to teach, they will learn! The science lab reports, and let's be honest, the doing of the actual labs, will now get done! The phrases "We read the book – just imagine it in your mind!" need no longer be part of your science experience.
Parents, you will finally have someone who will force your student to pay attention to the details of scheduling and of deadlines. You will have someone who won't accept a single-spaced essay. You will have someone who will take points off for late work, who will assign a zero for unsubmitted work, and who will lovingly and gently allow your student to fail an assignment knowing that it's probably the most important life lesson they may learn the entire year! If the courses you select are college-preparatory in nature, your student will know how to manage the work, how to learn a new software skill, how to avoid plagiarism, how to graciously accept feedback and then improve upon it.
Outside feedback is a true hidden gem of online learning. Sue Ann relates, "…as a lifelong homeschooler whose kids had never been in any traditional school setting (so they've only ever heard what I think of their work) – having feedback from other teachers…greatly increased my children's confidence." And while outsourcing the instruction was wonderful, Sue Ann further states, "I didn't feel that it replaced me as my kids' primary teacher, but rather these wonderful Christian men and women had come alongside me and were partnering with me. I was still very much involved in the classes my kids were taking – but having someone else lead them enabled me to focus on other things to make my homeschool everything I dreamed it could be."
Moreover, your student will learn from subject matter experts if you select your instructors carefully. Who wouldn't want someone with the educational background and work experience to share their passionate knowledge about a particular topic? Homeschool mom Sandy shares, "One of the things I do when looking for a class is check out the instructor bios. I'm looking for what qualifications they have or if they are just a regular homeschool mom just like me. I prefer if I am going to pay for classes that the teachers teaching my child are highly qualified in that area." It's your homeschool, so make sure you select what will extend your own desires for your children's education.
CONCLUSION
So, let's say you have been thinking of throwing in the towel, or perhaps your fiery flame of homeschooling has dwindled to a tiny, pulsating ember. Perhaps it's time to investigate the benefits of online homeschooling.
Excelsior Classes is a consortium of Christian teachers dedicated to providing dynamic, rigorous instructions characterized by excellence. Our courses are all taught by master teachers with academic credentials and real-world teaching experience. We know homeschoolers, and the reviews of our teachers prove that we are in the business of saving homeschools! It is our delight, pleasure and honor to partner with parents and to make the student educational experience stellar.
If you are struggling, we humbly ask you to consider our offerings and instructors. We may well be a good fit for you! View our website or contact us. You may find yourself rejoicing and exclaiming, as Sue Ann and others have exclaimed, "Online education SAVED our homeschool!!!!!!"Save
Save
Save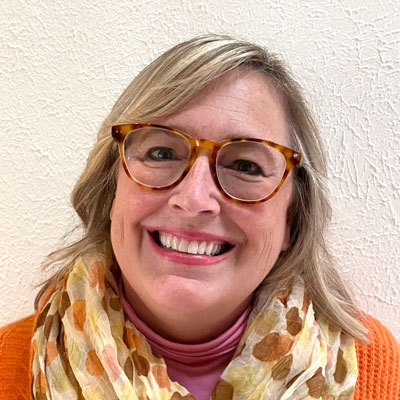 Jodi Guerra is an Instructor and Coordinator with Excelsior Classes, a consortium of online teachers dedicated to excellence in online instruction. She has been involved in the education of children and adults serving in public schools, private schools, and corporate America. For the last twenty years, Jodi has worked with homeschool students in private classes, tutoring situations, and in the virtual world of online education. She seeks to make every learning situation fun yet productive. Besides teaching, Jodi loves to read and finds both cooking and sewing to be creative expressions.