Telling A Story With Sound – A Student Project
A famous film director once said that "…70% of a film is sound." I don't know that we can put a number on it, but one of the most important lessons beginning filmmakers can learn is the importance of high quality and creative sound in their films. Instructors of filmmaking want student films to stand out and communicate effectively with an audience. Even non-filmmakers notice when the audio in a film is poor. It's distracting and immediately gives an impression of a lack of professionalism.
In my Filmmaking 1 course, a favorite assignment is my challenge to tell a simple story or take the listener to a place using only sound effects and other student-recorded audio. Students use camcorders, digital SLRs, or smartphones to record things like character dialogue. They make use of resources like freesound.org and the BBC Sound Effects Library to find specific sound effects to help them tell a simple story. Students can use a free audio recording and editing program (Audacity) to pull everything together to create their soundtracks.
With the picture portion taken away, a student's creative mind finds all sorts of ways to set a mood, introduce a setting, and shape the emotions of their listeners. It's a great challenge that really drives home the need for filmmakers to pay attention to every element of storytelling they can use to reach their audience.
No matter whether your student is a beginning or has a lot of experience, they'll come away from each course having grown in their skill and understanding of this influential and fun vocation.
Tools for you to try: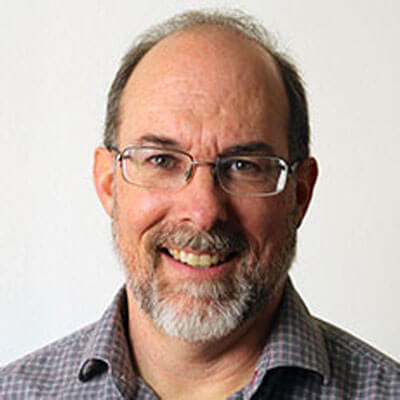 Tom Khazoyan began his career on the production side of the film and television business. He's been fortunate to have worked on award-winning projects as a writer, producer, director, cameraman, and editor. He has produced projects ranging from television commercials to documentaries to dramatic films in over 30 countries.
Since 1998 Tom has served as a missionary filmmaker with Pioneers, and has created hundreds of projects, including the feature-length motion picture, "The Enemy God".
In his ministry life, Tom works collaboratively with missionaries and filmmakers in other countries to produce visual stories and to empower emerging filmmakers in other cultures with the goal to make Jesus Christ and his kingdom known in places that are yet unreached. This work takes the form of media strategies, film training courses, partnership in producing films, and individual mentoring.
Tom has been teaching online film and screenwriting classes and in-person workshops since 2010. In 2015 he finished graduate school with an MFA in Professional Screenwriting. He also teaches communications at Colorado Christian University.