Why is it important to proofread your writing?
Written language allows us to communicate with each other and document our thoughts and understandings for future generations, which is important in industry, academia, and personal life. While people may often associate writing with the creative sphere, writing is a crucial tool utilized in virtually every industry and career. Whether it be writing professional emails to coworkers, memos, reports, or even writing a simple reminder on a post-it note, writing skills are absolutely necessary to effectively communicate. For this reason, the importance of grammar and writing skills in professional industries cannot be overstated. Proofreading is the practice of rereading to mark any errors and revising one's work prior to sending the message to the recipient. This skill can be incredibly beneficial as it ensures you always put your best foot forward and make the best possible representation of your intellect.
Below, I have compiled a short list of four easy tips to effectively proofread your work and build a long-term habit.
1. Know thyself (Socrates). In proofreading, this means to know your own common mistakes and writing style. If you tend to forget to capitalize or use commas, look for those edits first. Familiarity with your own common errors can greatly improve your ability to catch those edits when proofreading.
2. Space out the writing and proofreading. Oftentimes it can be harder to spot mistakes when the work has just been written and is still fresh in your mind. Therefore, it can be very helpful to take a break after writing before proofreading your work. This allows for the mind to relax and not glance over any edits that may be necessary.
3. Proofread forwards and backwards. After proofreading once for errors, read through the document from the end to the beginning. This can also help catch any errors that may have been missed the first time.
4. Develop a habit by consistently and effectively checking your writing, whether it be an important paper or a text message. Proofreading everything you write effectively strengthens your grammar and writing consistently. The practice of proofreading is an amazing habit to form for your writing. When you are constantly editing and checking your work, the quality of your writing will always be improving. Here within lies the benefit of developing a proofreading habit: constant improvement in your writing skills and abilities and providing the best possible representation of yourself to the world.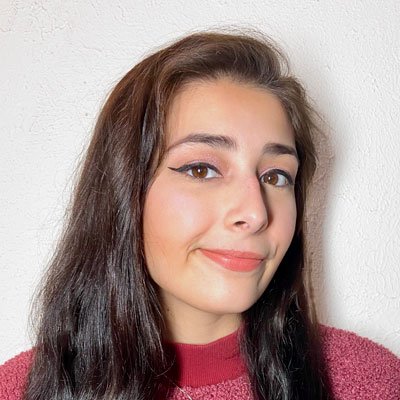 Danielle Guerra is a homeschool graduate and a Houston, Texas born and bred native. Throughout her high school education, she developed an interest in global politics and political theory. After becoming involved with National Model United Nations (NMUN) as an honors student at her local community college, she decided to pursue her bachelor's degree in political science. Danielle graduated from the University of Texas at Tyler with her Bachelor of Science in political science with minors in both art history and international relations. At UT Tyler, Danielle served as Head Delegate for three NMUN conferences and won multiple position paper awards for her writings on global issues. Danielle also performed freelance research and writing during her undergraduate degree helping others with their communication needs and tasks. She maintains a strong enthusiasm for academic writing and building strong rhetoric. She fulfills this passion for academia and education through constant involvement in the educational sector. She continues to serve as a private tutor and is contracted to perform research and writing for academicians thus allowing her to further develop her skills and help others do the same. In her free time, Danielle can often be found caring for her tropical plant collection, baking bread or cupcakes, or enjoying a good book.