Where's the Meat? – Excelsior Classes Value Proposition – Part One
Why Excelsior Classes?
Some of you may remember life when email technology appeared novel. It seemed that the internet in its incipient stage was rather empty or devoid of content. AOL and that dial-up noise was oh-so-mysterious. Fast-forward twenty years, and the entire world has changed. Education has changed with it. Virtual learning is commonplace, and homeschooling, now not such a pioneer movement, has seen a marked rise in virtual learning.
In this over saturated environment, one might well wonder why anyone would venture to begin a new learning endeavor. There are thousands and thousands of opportunities to learn virtually, so is there anything of value to add to the homeschool community?
We believe there is, and that Excelsior Classes will add value to the homeschool educational experience. In an age of superficiality marked by a lack of rigor, some homeschool parents may want to make sure their students are being fed meat, not fluff.
EXCELLENCE IN INSTRUCTION
A
s always, there is a need for excellence in instruction. The learning process requires live interaction as well as robust and timely student feedback. Excelsior teachers not only provide engaging, live classroom instruction, they also provide feedback on assignments, tests, projects, and papers within one week of the due date. Teachers model professionalism through their classroom time and through their feedback, exemplifying integrity and consistency. A parent of one junior high student recently expressed gratitude for Marilyn Whitlock, an Excelsior English teacher. Mrs. B. said, "Mrs. Whitlock has quickly become one of our favorite teachers! She teaches the content with excellence, and she holds students accountable as they develop the study skills that will make them successful students in any subject. [The teacher's] feedback is encouraging to my daughter and demonstrates to me that Mrs. Whitlock reads and considers what was submitted and provides insightful and helpful comments." Outside accountability and evaluation promotes positive reinforcement and gently propels students forward. All Excelsior teachers strive to provide encouraging yet honest and concrete feedback.
RIGOR
Many homeschoolers (ourselves included) have difficulty holding students accountable to a high academic standard, especially as students grow older. Our teachers frequently comment that their own children perform much better for another instructor! Moreover, what parent wants to assign and grade papers or projects?! Excelsior Classes adds value by providing parents with the opportunity to be the coach instead of the teacher. One non-science mom explained why Kerrie Childress, an Excelsior teacher of Chemistry as well as Anatomy and Physiology, fulfilled a critical need in her child's homeschool experience: "Kerrie is the perfect blend of rigor, enthusiasm, and care as a teacher…Science is not my giftedness as a homeschool mom; I am ever-thankful for Mrs. Childress sharing her gift so well with my child."
Our teachers are experienced and extremely capable of spurring students to attain higher levels of achievement. Our classes are specifically designed to provide increasing difficulty in terms of work load and content so that students grow over time and are well-prepared for university studies.  Parents of three Excelsior students related, "We have found the instructors at Excelsior to be very capable, engaging and knowledgeable.  Every [teacher] is unique, but all have been dedicated to the success of our students and are very capable of communicating, teaching, and encouraging in an online setting. We appreciate the rigor of the classes as our students prepare for college.  Our children have attended several online schools, and Excelsior teachers are by far best in the craft." Another parent recently commented about Susan Gleason, our German instructor: [Our students] look forward to their weekly class with you. They are being stretched and challenged, and that is a good thing. 🙂 We all appreciate how interactive and positive you are with the kids, and that encourages them to work hard and do their best." This pattern is part of the Excelsior Classes culture.
* * * *
In our next blog post, we'll explore two more reasons Excelsior Classes adds value to the homeschool educational experience.Save
Save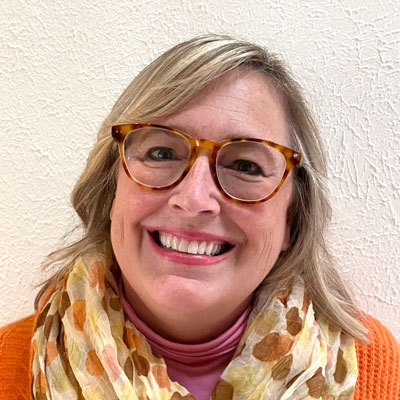 Jodi Guerra is an Instructor and Coordinator with Excelsior Classes, a consortium of online teachers dedicated to excellence in online instruction. She has been involved in the education of children and adults serving in public schools, private schools, and corporate America. For the last twenty years, Jodi has worked with homeschool students in private classes, tutoring situations, and in the virtual world of online education. She seeks to make every learning situation fun yet productive. Besides teaching, Jodi loves to read and finds both cooking and sewing to be creative expressions.