If you've ever taken a traditional English/literature class, you may have noticed that many of the authors you read (particularly if the class moved in any sort of sequential order) were white males. While there are many wonderful and worthy works of literature produced by white males (and they certainly deserve to be studied), it is important to diversify the canon and broaden horizons as readers to achieve maximum exposure and to cultivate a more meaningful reading experience. Because the canon was monopolized for so long and because time is SO limited (meaning that there is no way everything can be taught in a year—or even four!), some teachers, parents, and students find it difficult to know where to begin. The list of notable female authors is lengthy and can be intimidating, after all, and some people feel daunted by selecting which authors are most worthy of study. First, I would encourage you to release that pressure and just begin. Below, I've got a few tips for you.

How to incorporate the female voice into your student's (or your personal) study:
Introduce some of the pioneers who made a lasting mark on literature, culture, and, ultimately, on the publishing industry. For classics, look at Jane Austen, who probed the place and status of women during the 18th-19th century, the young Mary Shelley, who wrote Frankenstein (one of the greatest early Gothic/Sci-fi novels), Charlotte Bronte, who penned Jane Eyre and gifted the 19th century with a strong, independent female protagonist, Kate Chopin, who unabashedly wrote about women's rights and subsequently became a cornerstone in early feminism, or transparent and self-assured Emily Dickinson, who broke the mold in society and with her poetry. Pay attention to women who made their way in a "man's world" like mystery writer Agatha Christie, who still holds the record for best-selling novelist of all time, Sarojini Naidu, a political activist and poet who became India's first woman governor, or Willa Cather, who refused to cater to the publishing industry and gave a voice to immigrants when their voices were unheard in America. Explore women who pushed boundaries and further diversified the canon like Amrita Pritam, who gave a voice to the Punjabi women, Maya Angelou, who won international acclaim for her poetry, memoirs, and activism, Toni Morrison, an ingenious writer who just so happens to also be the first black woman to receive the Nobel Prize for Literature, and Virginia Woolf, whose essays made just as much of an impact on culture as her lyrical novels did.
All of these women (plus many, many more) paved the way for a multitude of voices, and because each of these women nudged the barriers placed against them, the publishing world has become more inclusive, allowing all of us the opportunity to learn about experiences other than our own.
Take a class that is intentional and inclusive. Classes are a wonderful way to gain exposure to female authors. It is always appropriate to look at a class's syllabus or ask a teacher about the authors that will be covered within the class. There are several classes at Excelsior that incorporate diverse voices. For instance, American Literature begins with the Puritan time period and works its way up to Modernism. The early literary periods are heavily imbued with the works of white men, but as we get into the 19th century, we begin to incorporate the works of women and people of color (since this is when they both began to have a presence in American publishing). Another class at Excelsior is Women Who Wrote the World, a course designated strictly for the study of important women authors.
Find women authors who interest you and study on your own, outside of class. Because a class will never teach you all there is to know, you can broaden your horizons on your own. As an English major, I took many literature classes in college, and those were beneficial, but I've learned the most by exploring on my own. Use your local library to dig into female authors. Experiment with short stories, poetry, essays, and novels. Read literary criticism and explore historical context to determine why specific authors were influential in their time period (and why they're still influential today). Find what (or who) speaks to you and read!
Additional Links:
Check out this list of 20 pioneer authors:  https://www.tell-a-tale.com/20-powerful-pioneering-women-authors/
Or this list of 7 influential women authors: http://www.historyisnowmagazine.com/blog/2020/4/29/7-of-the-most-influential-female-writers-of-all-time
Or this list of 10 inspiring authors to read: https://www.theguardian.com/books/booksblog/2016/apr/06/10-inspiring-female-writers-you-need-to-read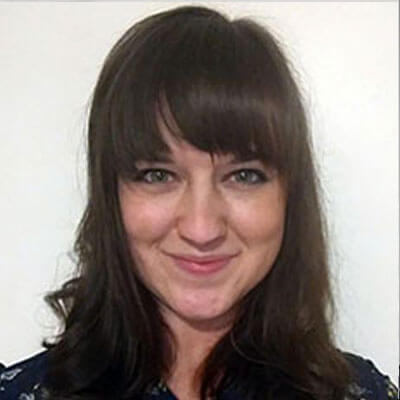 Jess Woods graduated from Indiana University with a Bachelor's degree in English Education and from Arizona State University with a Master's degree in English. She began her career teaching in a public high school; however, since 2013, she has been teaching middle school and high school English courses online.  Jess is a life-long reader and writer.  She comes alive in the company of words and music, and she has a passion for literature that reaches through every part of her being.  She believes wholeheartedly that each person has a relevant voice and perspective, and she eagerly teaches her students to embrace their individual voices by exploring their own thoughts and learning to confidently articulate them.  It is her desire to encourage growth in all students (regardless of their love for English courses…or lack thereof).  She considers it a tremendous success if she can awaken a love of literature and/or composition in her students. Jess currently resides in Alabama with her pastor-husband, Josh and their three kids. They also have a lot of animals and plants.  While reading and writing are clearly on the top of her hobby list, Jess also enjoys all things musical, cooking competition shows, gardening,  hiking, and traveling.