"I can't do labs! They are messy or scary and I need special equipment." The good news is that you don't and you can do it! Science and discovery are all around us. You don't need special equipment. You can do many labs with items around your house or found at your local store. Many times you don't need anything at all.
Science labs and experiments are important for all ages and all levels of learning. It is important to develop a child's observational and analysis skills. In addition, children are naturally curious, and science experimenting can help with that. Making observations and organizing data can be done in fun ways to make science labs less intimidating. Keeping an observation journal that details what is happening encourages your student's level of awareness of their surroundings. Analysis of their observations is easy: ask questions and discuss what they observed and what they thought about it.
Here are a few simple ideas of things that you can do:
Take a walk around your neighborhood or city and discuss what you see. (Biology, Earth Science)
Take a hike at a nearby park. (Biology, Ecology, Earth Science)
Use kitchen gadgets to practice measurements and learn differences in types of materials. (Chemistry)
Experiment with foods. (Biology, Chemistry)
Find articles or books on "kitchen chemistry."
Grow mold on fruit or bread. (This happens in our kitchen all the time – unintentionally)
Build a tower to see how high it can go. See what it takes to knock it down. (Physics)
Make baking soda/vinegar volcanoes. (Earth Science, Chemistry)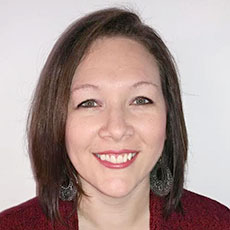 Kerrie Childress has a love for science that she desires to pass along to every student she teaches. She graduated in 1996 with a B.S. in Biology and Chemistry from Bob Jones University and in 2001 with a M.A. in Health and Exercise Science from Furman University.  She has over 15 years of teaching experience in 3 states and several different platforms. Kerrie is also currently teaching on-line for a local community college as well as teaching science classes at Excelsior Classes.