Grammar? Do we really need to learn that?
Indubitably!
When people dismiss grammar as being unimportant, it's usually because they don't understand the purpose of grammar. Grammar involves more than just memorizing the definition of a pronoun or reciting prepositions or finding subjects on a page of exercises. Grammar even goes beyond correcting errors.
The Language of Writing
Grammar is the language of writing. It's the lingo that writers use to talk about their craft. Every field has its own lingo. There are certain words you know if you are an expert at singing, playing tennis, or flying airplanes. Do you have to know a specialized vocabulary to put supper on the table every night? Probably not. But it's certainly helpful to understand the difference between simmer and sauté. Similarly, you can write a sentence without knowing what a participial phrase is, but in order to discuss writing, a working grammar vocabulary is helpful.
The Impact of Meaningful Grammar
While grammar is the academic vocabulary of writers, meaningful grammar instruction also involves understanding how words connect to create sentences. And it involves thinking critically about sentence structure and using our analysis to make good choices about wording and editing. Let's go back to our cooking analogy. The more we understand about cooking as a whole—about its complexities, its scientific principles, and even its rules—the better able we are to move beyond following a basic recipe to creating true culinary masterpieces. Likewise, the more we understand about the structure and nuances of our language, the better able we are to write it and speak it effectively.
But the benefits don't stop there! Understanding the complexities of our language and its structure actually makes us better readers as well—especially when faced with challenging texts like scripture. Reading the Bible helps us to know God and His will for us, so understanding what we read is essential. Also, in Acts 17:10-11, we learn that the Jews in Berea examined the scriptures daily to determine the validity of the teaching of Paul and Silas. We must be able to understand the truth of God's Word so we are not led astray by philosophies or teachings that are not biblically sound.
Not All Grammar Instruction Is Meaningful
Direct, systematic grammar instruction is relevant and necessary, but completing endless pages of traditional exercises can be tedious and disconnected from authentic writing. A meaningful grammar curriculum should focus on analyzing all grammar concepts as they connect within a sentence. Along with other parsing tools, sentence diagramming should be an integral part of such a study. In my Excelsior Classes grammar course, we take a comprehensive approach to thinking deeply about our language and wielding it with excellence. It's a pursuit that will benefit students well beyond their transcripts!
External Links
https://www.biblegateway.com/passage/?search=Acts+17&version=NASB
https://www.dgppublishing.com/blogs/dgp-blogs/save-the-diagrams-why-students-need-to-learn-sentence-diagramming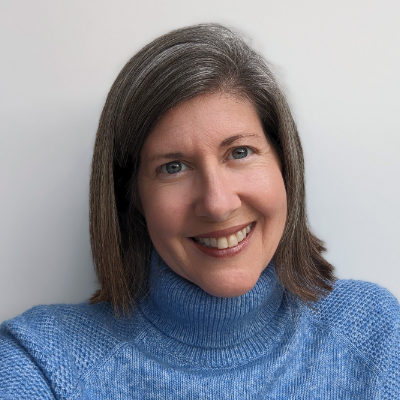 Dawn Burnette is truly excited to be part of the Excelsior family as an English teacher! Dawn holds a B.A. in English Education/Journalism from Lenoir-Rhyne University and an M.A. in English Education from Georgia State University. She has also earned National Board Certification and gifted endorsement. While teaching English at a public high school for 15 years, Dawn served as English department chair, coached a nationally ranked dance team, and won a few local, state, and national teaching awards. Dawn loves sharing her passion for reading and writing, and she works tirelessly to help students reach their academic potential and to glorify God in all pursuits. Soli Deo Gloria!
When it was time for their children to start school, Dawn and her husband Rod moved the family from an Atlanta suburb to the North Georgia mountains, acquired way too many animals, and spent the next 12 years homeschooling. Their daughter Ansley recently graduated from Samford University with a double major in English and Theatre and works at Sight & Sound in Pennsylvania, and their son Beck is a Communication major on a golf scholarship at Lee University.