I'm Tired and They're Bored: How to Use Virtual Clubs
It's no secret, at least among homeschoolers, that socialization is not a problem. I remembered chuckling and nodding my head in agreement when one parent responded to the perennial query "What about socialization?" by stating, "Oh. Yes. We have way too much of that. We're trying to cut back from all of our activities."
Yet, how does one create balance and make those activities meaningful? After years of traveling all over a major metropolitan area experimenting with various clubs and offerings for several children, I was burned out! My children, however, wanted more and more and would become bored waiting for me to take them to the next thing or figure out how to "host" the latest activity. Subsequently we found that a balance of live interactions along with virtual programs worked best for us.  I believe there are some ways that online activities can help create community and leadership opportunities that are unique and beneficial for long-term goals.
Niche Offerings
Virtual homeschool clubs brought unique content into my children's lives in a way I was not able to do myself. I have literally started Lego clubs, co-ops, Bible studies, cooking evenings, etc., in an attempt to meet the passions my children exhibited; however, I am just one mama, and I'm a mama without the spatial and logic skills necessary to build robots!
Finding passionate teachers who were hosting either clubs made it so that I did not have to cultivate an interest which truly was not there. By learning from experts who really enjoyed their subject fields, my students felt encouraged and learned much more than they were learning in my half-hearted attempts. Their experience was one of high engagement as the leaders were typically passionate and dynamic about the topics.
We have found book clubs, chess clubs, foreign language conversation clubs, budding chef experiences, robotics, programming, and Christian leadership clubs – ALL ONLINE! Even if our participation was just for a season, the clubs enriched my students' lives immensely.
True Community
The wonder of the internet is just how "real" these virtual communities feel. It is possible to form vibrant, resilient, and meaningful connections with others – even if there is no physical presence. Virtual classes and clubs allowed my children to feel the rush of community, the sense that they were included, were valued, and were friends with others.
I suppose it is easy to brush off such feelings with a demeaning statement, "But you've never met! You're not really friends." This, however, is not necessarily the case. For the millennial generation, this is part and parcel of their reality.
My children's friendships with virtual friends were and are exciting and fun to be a part of. I remember my child sending a pizza via Domino's online to a virtual classmate as a birthday gift. We have traveled as a family to meet virtual friends, enjoying and cherishing the experiences. Those sensations were real, and the effect of those connections has been a good thing.
Participating in these virtual clubs has allowed my children to learn interpersonal and technology skills that are vital in the 21st century workforce. They have learned how to navigate meetings, how to communicate more clearly without the benefit of body language, how to schedule and manage. Along with their live social and academic pursuits, I am very pleased that they had the totality of such experiences on which to build.
Supplemental Credit or Bonuses
Another benefit of the virtual clubs is that it allowed me to boost some of the academic endeavors in tangible ways. For example, I was able to add leadership roles from various virtual clubs on various college applications. Some clubs, such as student government or advisory groups, include student roles for planning and running the club. Students producing a literary journal, running a Christian bible study or accountability group, serving as mentors, etc. all could note such experiences.
Leadership in such activities is not the only way to bolster the transcript. By participating in clubs or extra classes, I was able to provide honors credit in some instances. Participating in a book club for a year studying a specific author or genre provided extra credit and points for my student. When my student hosted the meeting or provided content for a meeting, I might add points to the lowest test grade. Clubs are useful in creating a robust and rigorous academic experience. There are so many ways to cultivate and create additional meaning for the student experience in these virtual communities.
Conclusion
While live interactions are important and needed, don't discount the low-stress, ultra-meaningful possibilities of virtual clubs and communities! They have the potential to provide significant fun and friendship in your student's world.
Whether a student is a "snowflake" or not depends on the security, opportunities provided and skills mastered during education. Not shying away from the tough issues and promoting a positive interaction among all learners while providing biblical grounding will result in confident individuals able to wrestle with contemporary problems and issues.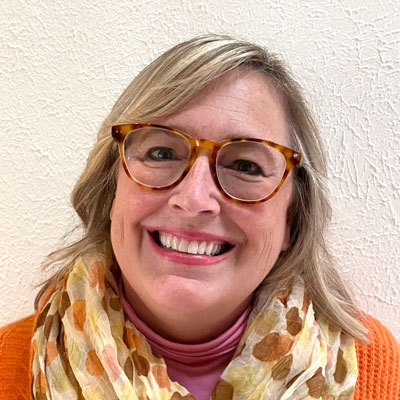 Jodi Guerra is an Instructor and Coordinator with Excelsior Classes, a consortium of online teachers dedicated to excellence in online instruction. She has been involved in the education of children and adults serving in public schools, private schools, and corporate America. For the last twenty years, Jodi has worked with homeschool students in private classes, tutoring situations, and in the virtual world of online education. She seeks to make every learning situation fun yet productive. Besides teaching, Jodi loves to read and finds both cooking and sewing to be creative expressions.