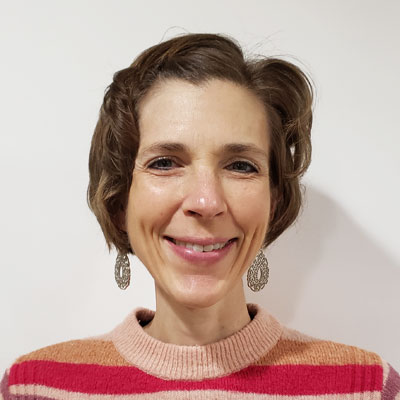 Amanda Hunter has enjoyed math & science since she was a child and became very interested in health care in high school which led her to Purdue University where she earned her Doctorate in Pharmacy in 2005. After seeing how closely diet and lifestyle are related to health and prevention of chronic disease, she also completed the Institute for Integrative Nutrition Health Coaching program in 2014.  
While she loved working in a traditional Pharmacy setting, Amanda has the heart of a teacher. Amanda's significant educational background combined with her collegiate coursework and teaching experience make her a wonderful math and science teacher. Her students have included pupils who are advanced STEM students and those who are not as STEM-inclined. Amanda works to make her classes very practical while maintaining a college-preparatory standard. Students will learn how algebra, science, and health concepts will be applied to their adult-lives even if they do not enter a math/science field!. Online teaching for the past 4 years has allowed her to combine her favorite things… teaching, children, math, science, and health. 
She also enjoys teaching her own children, homeschool co-op classes, local kids' nutrition classes, food-allergy workshops, women's Bible studies, and has been teaching children's Bible classes for over 20 years.
Amanda has been married to her high school sweetheart, Sean, for 17 years.  The Lord has blessed them with 2 daughters, ages 12 and 14.  They share their 5 acres in Central Illinois with 2 dogs and cat. Their biggest goal in life is to share the love of Christ with everyone who crosses their path.
Amanda is also a distance runner. The half-marathon is her favorite distance. You can also find her hiking, gardening, cooking, and playing board games.  As a homeschool mom and teacher, she is passionate about teaching students the amazing way God designed the human body, how best to take care of it, and how we can see the His design in the beauty and logic of science & math – all to bring honor and glory to God, our awesome Creator. 
Other Classes Taught By Amanda Hunter
Blog Posts By Amanda Hunter
No Results Found
The page you requested could not be found. Try refining your search, or use the navigation above to locate the post.
Ready to get started?
Sign up today.