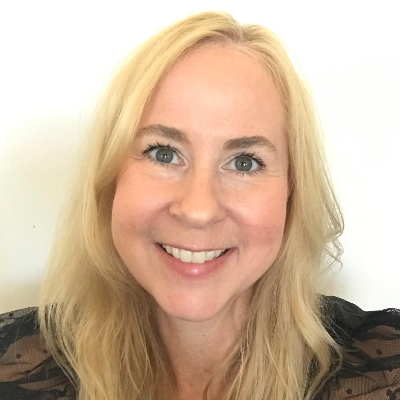 Debbie Stokes has been teaching science classes for over twenty years and still finds great awe in how beautifully and intricately the Creator designed all things. She finds it a great privilege to journey through the "study of life" with students!
Debbie graduated cum laude from Kennesaw State University in 1991 with a B.S. in biology. She also earned her M. Ed. in science education from Georgia State University. She taught high school science classes in the public school system of Cobb County, Georgia for sixteen years and has taught science classes online for the past six years. She describes her teaching style as a combination of passion for the subject matter mixed with creativity and fun. "One of the best parts of teaching is creating clever and meaningful ways to break down complex information in a way that makes sense to the student. I like to do this by making the information relatable to the personal life of the student, adding some humor or emotion, and a twist of power that helps the student to remember the information long after the test is over," says Debbie.
Debbie lives in Georgia with her fellow scientist husband, an Emergency Medicine Physician, and their four children. With such strong science genes, one might think the children would be four little scientists in training. But, to their surprise and delight, the older two children include a daughter studying dance at the University of Alabama and a daughter in high school planning on majoring in music. Well, it might make sense after all as their dancer daughter explains: "The thing my mom loves about science the most is the beauty of the creativity of it — the art in it." Debbie agrees saying, "Yes, one can't really separate the arts from biology because there is something just so mesmerizing about the beauty of this life that God created!" Maybe that love of the arts is why Debbie also enjoys photography, writing, and designing…oh, and taking in the sights at Disney World as often as possible!
Classes Taught By Debbie Stokes
Blog Posts By Debbie Stokes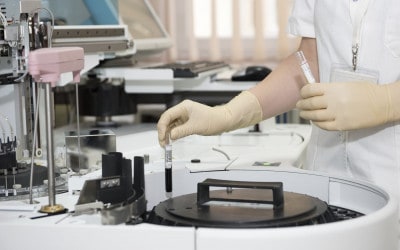 What Should be in a Lab Report? You're a high school student and have just performed a lab at home.  You collected the equipment, read and followed the procedure, and jotted down the results.  Now what?  Well, it is important to learn how to master the typed lab...
read more
Of all the teachers my children have had, it is always commented, "Mrs. Stokes is a genuine and joyful teacher." It is obvious that she has a passion for what she teaches. She works hard to help her students find the joy in what they are learning and connect it to the world they are living in. I appreciate how positive she is, it has made my children more positive about their time in her class and what they are learning.
A Parent Debbie Stokes is one of my children's favorite teachers EVER. My daughter...who took her Biology class three years ago, credits Mrs. Stokes with teaching her not only Biology, but many other valuable tools she continues to use in her education as a senior in high school. Her younger brother took the class this year and agrees that Mrs. Stokes is one of his favorite teachers. If she is still teaching when his younger sisters are old enough, they will take her Biology class as well!
A Parent Mrs. Stokes made the class FUN while providing strong material and a good balance of workload.  She is a natural teacher, easy to understand, and always uplifting.
A Student I love how Mrs. Stokes explained the material.  She made it a lot more interesting and easier to remember.  She was the best teacher I've ever had for an online class.
A Student Mrs. Stokes was honestly the best teacher I've ever had. She has a real natural talent.  Science is usually my weak point, and I got an A in biology, thanks to Mrs. Stokes' wonderful teaching. 🙂
A Student Mrs. Stokes is an excellent teacher!  She requires all the students to work hard as we should and also encouraged us to grow closer to God.  She is a very considerate teacher.  Also, she has a great sense of humor, which made the class more enjoyable, too!  I loved this class.  I learned a ton and would definitely take it again.  She's awesome and by far one of the best teachers I've ever had.
A Student Mrs. Stokes is my daughter's favorite teacher because of her fun, interesting, interactive classes.  She goes beyond the textbook and makes students WANT to attend class.  Her assignments are fun while very educational. She is very personable and treats students as individuals.
A Parent Mrs. Stokes is very personable.  She explained things very well, was easy to communicate with and worked with us when we had questions. She was jolly and energetic and loved her subject matter.  I will recommend her to ANYONE who wants to take Biology online! Absolutely loved her!
A Parent Mrs. Stokes is a warm but challenging teacher. My son took her pre-biology class and specifically asked to study with her again for Biology.  I was impressed with the material he covered and his retention of the reading and classes.  My son really enjoyed the projects and they were surprisingly helpful at helping him understand and remember different aspects of Biology.
A Parent