Letter to a Homeschool Mom
Dear Homeschool Mom,
I know that this time of year can be hard.  The excitement and newness of the school year has given way to exhaustion and routine.  The questions tumble through your mind: Am I doing the right thing for my children?  If God wants me to homeschool, shouldn't it be working better than it is?  Remind me again – why am I doing this?
Well, those are actually pretty good questions.  Stop and prayerfully consider what you're doing and why you're doing it.  It is possible that you need to make some changes.  Take some time to think about your ultimate goals for homeschooling.  In reflection, God will speak to you. As you ponder these questions, I would like to remind you of three things.
FIRST, THIS HOMESCHOOLING JOURNEY IS NOT EASY, AND IF YOU EXPECT IT TO BE, YOU'RE GOING TO BE DISAPPOINTED.
When it feels overwhelming, stop and breathe.  Pray.  Think about all the things that you're doing well.  Ask God for His help to improve those things that may not be going so well.  Give yourself (and your children) some grace.
SECOND. THE GRASS IS NOT ALWAYS GREENER ON THE OTHER SIDE OF THE SCHOOLYARD FENCE.
Yes, there are times when the very best decision is to make some changes.  But just because you're tired and your children still don't understand that adverbs do not modify nouns, and their character flaws (and yours) are glaringly obvious, doesn't mean that you are failing as a homeschool mom.  See point number one.  This is hard.  If this is what you feel is best for your family, God will equip you.  He will give you wisdom to make good decisions.  He doesn't expect perfection from you as a homeschool mom; He expects simple obedience.
FINALLY, STOP COMPARING YOURSELF TO THAT "PERFECT" HOMESCHOOL MOM WHOSE CHILDREN CHEERFULLY RECITE THEIR MULTIPLICATION TABLES AND ALWAYS WEAR CLEAN AND PRESSED MATCHING CLOTHES OR THAT MOM WHO IS ALWAYS PATIENT AND SMILING AND WHOSE HOUSE IS ALWAYS SPOTLESS AND ORGANIZED.
First of all, God created and gifted you uniquely.  He does not want you to try to be someone you're not.  That's like an insult to Him as your Creator.  Secondly, that "perfect" mom doesn't really exist.  You may idealize her as the perfect homeschool mom, but you don't see what's going on in her marriage, in her everyday relationships with her children, or how she feels about herself.   She has her own set of challenges and doubts just like you do.
Dear Mom, when you are weary and frustrated and full of doubts, please remember that most truly rewarding things in life are not easy.  Breathe.  Give yourself some grace.  Pray.  Keep your focus on Christ.  Take care of yourself.  Find a trusted friend and pour out your heart.  And remember that you will get through the tough days.  It won't always feel like this.  Matthew 11: 28 states, "Come unto Me, all who labor and are heavy laden, and I will give you rest"  (Matt. 11:28).
Thank you for allowing me to share with you the encouragement that I need myself!
If you would like more information about my history or geography classes, please feel free to visit https://excelsiorclasses.com/susan-eggers/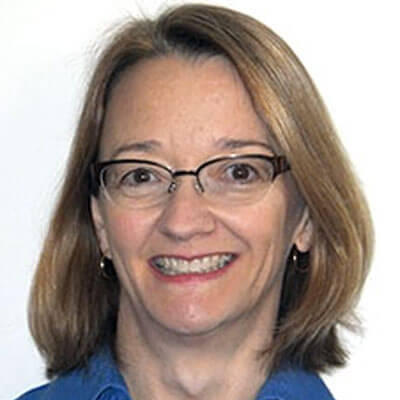 Susan Eggers holds a bachelor's degree in history and a master's degree in Russian history. She has completed coursework toward her Ph. D. and has conducted research in libraries and archives in Moscow and St. Petersburg. Her first teaching position was at the college level, and after she started homeschooling her three children in 2003, she began teaching history and geography online. She and her family live in upstate South Carolina, where they enjoy reading, gardening, and playing with their two large dogs.