Have You Made Your Summer Bucket List?
A summer bucket list is something that I've never written before, but I have seen it on social media the last few weeks as summer vacation has started for most students.
So, as a science teacher, you might be able to guess that my summer bucket list would have several "science" related items on it. One of my favorite things to do while on vacation or summer break is to find local, hands-on science museums or centers for my children. We have been to science centers in Tennessee, South Carolina, and North Carolina while on vacation, and we visit one close to us two or three times a year. They are great, fun, interactive places to visit and are usually inside in a nice cool environment on those hot summer days.
What are the benefits of science museums, especially the hands-on variety? The most obvious is the learning component. I enjoy the fact that my sons don't know that they are learning as they are having fun. I also enjoy that they can make a mess and I don't have to clean it all up after them! ☺ For the youngest students, science and playing go hand in hand, and the science centers provide experimentation and learning as part of play and discovery.
The hands-on science center that we visit frequently uses LEGO cars and a ramp to teach about speed and construction. There is a pet center for the future veterinarians and a dentist chair and toothbrush for the future dentist. There are mega blocks for the engineers and a space center for future astronauts.
There are science museums and centers for all ages. Since we are at the toddler stage, we look for hands-on type museums. But many cities have science museums for the older students to enjoy as well. It can be a great way to supplement your science curriculum. Many of the science museums that I have found also have classes and camps that students can take part in.
So, as you are making your "summer bucket lists," make sure to include a science museum – you will be happy that you did.
Here are a few links that might help you along the way.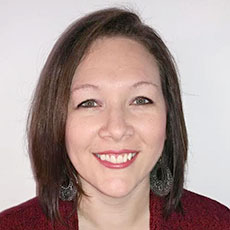 Kerrie Childress has a love for science that she desires to pass along to every student she teaches. She graduated in 1996 with a B.S. in Biology and Chemistry from Bob Jones University and in 2001 with a M.A. in Health and Exercise Science from Furman University.  She has over 15 years of teaching experience in 3 states and several different platforms. Kerrie is also currently teaching on-line for a local community college as well as teaching science classes at Excelsior Classes.