Are you the smartest homeschooling parent? Follow me for a moment to find out.
Origins
Shorthand is where this all began. It was Caleb Phillips, and later Sir Isaac Pitman, who both offered the early correspondence sch
ools for the purpose of instructing in the art of shorthand. In the case of Pitman, his instruction also offered critique and personal response from the teacher (via mail). Genius! It was this humble beginning that brought us down a path which now includes everything from elementary education to international graduate studies at major universities around the world.
The real online revolution in education started in 1995 when Jerrold Maddox offered the first online class from Penn State, entitled Commentary on Art. Today, both partial and complete online courses are offered in just about every level of schooling. Worldwide we are seeing an ever-expanding offering of undergraduate and graduate programs such as: Open University, University of Maryland – University College, Drexel University, The University of Edinburgh, and countless others.
In the United States, we are seeing a growth in both undergraduate and high school level learning. In recent surveys, an incredible one-third of all college students have now taken at least one online course. Reasons to choose online courses before college may include: academic challenge, available resources, time, flexibility, and access to experts who are passionate about the subjects they offer. One significant factor that seems to play a part in student satisfaction and course (perceived) legitimacy universally is the ability for some courses to provide personal interaction, especially live, between teacher and student. Sir Isaac Pitman (the shorthand guy) had it right!
Fact
Should you enroll yourself or your children in online learning? Yes! Trends show that this will be an extremely influential education medium of the future. Students who are given the benefit of live online classes during high school will reap the biggest benefits as it will be an incredibly helpful bridge to take them into the learning they will encounter in the years ahead. Parents who choose these types of programs for their children are giving them the best preparation for future learning! The smart parents.
Teaching students online for the past 8 years has taught me many things. For students, especially those that are homeschooled, online high school courses will serve as a bridge of preparation as they look ahead to the probability of online college courses. It will offer them the opportunity to explore unusual topics. If they need to take a basic requirement, students and families will have the opportunity to draw from proven experts and beloved teachers around the world. Finally, while working independently, they will have plenty of opportunities to personally interact with peers and resources from around the globe. The world has truly become their oyster!
You Decide
Parents, seek out online classes with a live component. As students venture into online classes at younger ages, having personal connections often proves to be much more beneficial. For older students, having passionate mentors can be invaluable as they look toward their futures. Personal attention really matters!
Think about how much time your student would be comfortable sitting "in" a live online teaching situation (in front of a computer screen!). Look at the track record of your potential teachers. Plan to communicate with your teachers as often as you like, and feel free to ask questions. Talk with other parents who have had online class experiences and see what has worked and what hasn't. Try to view sample classes to see if the teaching format and style meshes well with your student. Finally, consider looking for teachers who have created their own curriculum. Often these teachers are self-motivated and better connected to the material because they have developed the course themselves. They are teaching something they love!
When you think back to your own "favorite teachers" of your past, you may see how their influence and their subject may have helped shape who you are today. Now, parents have before them an unlimited potential to introduce their children to that favorite teacher who will ignite a fire, and will prepare them for the world that awaits.
A simple idea that began with shorthand now opens the door to your children's competent and successful future. Igniting a fire for learning and seamlessly preparing your students for future education? I'd say that choosing live online classes just got you the "Homeschooling Parent Genius Award!"
Save
Save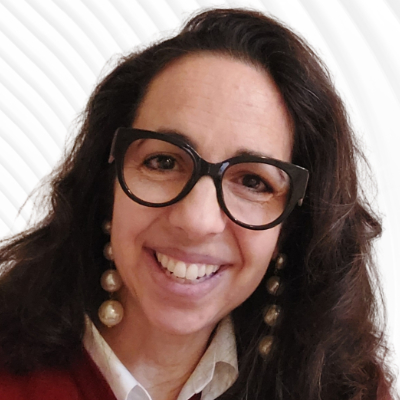 Julie Rohr is both a homeschooling parent and a professional educator.  She has served students of all ages and skill levels in both live and online settings.  She has written curriculum and has presented on topics in local, national, and international forums.  Julie has taught for the past 22+ years in many areas of art and culture.  She knows there is more to enjoy in great art than just "The Last Supper."  Ms. Rohr has personally developed a series of Art History courses that delights and engages students.  Her drawing classes have seen participants grow in leaps and bounds!  She is excited to offer a new course in general art for high school students that will ensure they have a solid foundation in a broad range of visual art topics. Additionally, Ms. Rohr serves as a student and parent-oriented community builder, offering social events and clubs for Excelsior students and families.  The results of her time in class and clubs are confident, thoughtful, informed students who are ready to contribute to the culture around them with a biblical view of art and creative skills.