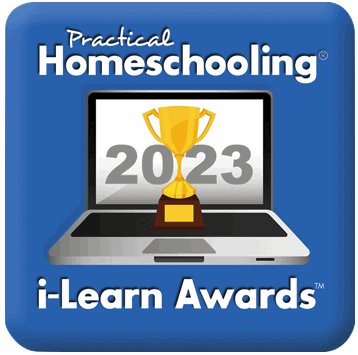 We wanted you to be among the first to know that Excelsior Classes has won 1st place in the 2023 Practical Homeschooling® i-Learn Awards™!
We won in the following categories:
1st Place – Middle School Complete Curriculum
1st Place – High School Complete Curriculum
1st Place – High School Electives
We give thanks to God that we have been recognized for our work with homeschool families. We are so grateful to you, our families, who have entrusted some portion of your students' educational journey with us. It is an honor and a privilege to serve you! We thank you for your words of affirmation and encouragement and for telling others about us.
Excelsior Classes is dedicated to being a provider of excellence in online Christian education. We want you to know that we are committed to doing our job well and to bringing our very best to you, day in and day out. From those who work administratively to those who work directly with students, we will start our fall semester energized by this recognition!
Thank you, thank you, from the bottom of our hearts!