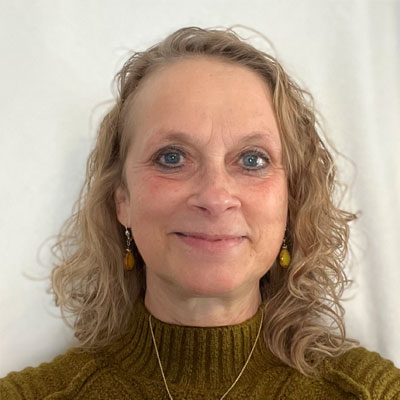 Instructor & Newspaper Club Leader
Jamie Anderson is passionate about helping homeschool students be better communicators.  As a homeschool mom herself, Anderson combines several years of online homeschool teaching experience with a career in radio broadcasting and public relations to offer a unique experience to students at Excelsior Classes.
Since September 2012, Jamie has taught speech communications online, after a decade of working with homeschool students in-person and a public relations career that included training adults across the country how to confidently communicate their message in front of an audience or a news reporter.
Since 2013, Jamie has worked with nearly a dozen homeschool students each school year to guide them in producing a monthly newspaper.  Many of those students graduated, went on to college, and used the skills they gained under her tutelage to work on a college newspaper, major in journalism, or just use the team-building skills in their college and career endeavors.
In September 2019, Jamie was invited back into the world of broadcasting; she is now an award-winning morning co-host at a Michigan adult contemporary radio station.
Anderson graduated from Iowa State University with a bachelor's degree in Journalism and Mass Communication.  After working at radio stations in Iowa and Minnesota, she moved to Colorado for twelve years, working in public relations for the National Cattlemen's Association.  She and Jim raised three sons in Michigan.
Jamie has been the county coordinator for Operation Christmas Child for nearly ten years. She is an active member of her church, teaching the Bible to adults and 5th/6th grade students.  She has ridden in an organized bike ride across Michigan seven times, and in 2019 she discovered a passion for throwing pottery.
Other Classes Taught By Jamie Anderson
Ready to get started?
Sign up today.