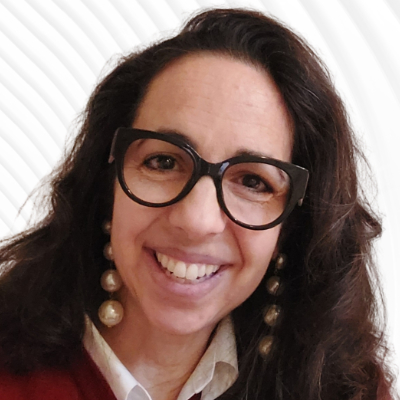 Julie Rohr is both a homeschooling parent and a professional educator.  She has served students of all ages and skill levels in both live and online settings.  She has written curriculum and has presented on topics in local, national, and international forums.  Julie has taught for the past 22+ years in many areas of art and culture.  She knows there is more to enjoy in great art than just "The Last Supper."  Ms. Rohr has personally developed a series of Art History courses that delights and engages students.  Her drawing classes have seen participants grow in leaps and bounds!  She is excited to offer a new course in general art for high school students that will ensure they have a solid foundation in a broad range of visual art topics. Additionally, Ms. Rohr serves as a student and parent-oriented community builder, offering social events and clubs for Excelsior students and families.  The results of her time in class and clubs are confident, thoughtful, informed students who are ready to contribute to the culture around them with a biblical view of art and creative skills.  
Both parents and students praise Julie Rohr as having a knack for presenting material in a way that makes it interesting to understand and absorb.  She is known for her enthusiasm and insight into the arts.  More than once, she has been proclaimed as "my favorite teacher."   She has been known to discuss in class such diverse and curious things as art history cover-ups, faith-filled famous artists, DIY bacon roses, dirt collections, the existence of dragons, Ukrainian Easter eggs, and even unibrows.  Have you ever heard of a spontaneous virtual toga party?  Apparently, she has.
In her free time, Julie enjoys museum visits, travel, reading, foraging, vegan cooking, floral art, and good conversation.  She homeschools her youngest and enjoys every opportunity to work with eager students of all ages.  Ms. Rohr hopes to serve as a catalyst for people, that they might see and create more good in the world. Perhaps you will spend some time with her this semester!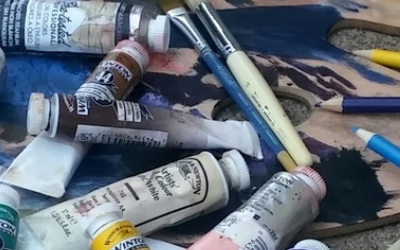 If you have an art student (or you are one), then I know why you are here.  Perhaps you are getting a little nervous or confused as you look at the future of your budding art student.  You may be concerned about how he/she will get into college or wonder what should...
read more
I appreciate [Mrs. Rohr's] positive manner and encouragement of all the students.
A Parent Your enthusiasm for the subject matter is not only refreshing but infectious!
A Parent We are so blessed to have had you in our lives to teach.
A Parent I wanted to tell you, a little over a year ago I told [my daughter] that I wanted her to try an art history class - that she would only have to take one.  Three weeks into your first class, she told me emphatically, 'I want to take all four!'  Thanks for being such a great teacher.
A Parent I cannot explain the level of joy your class gave me this semester.  Not only did I have an amazing time, but also I learned a ton.  You've helped me to see the beauty in all art whether by the hand of a master of a beginner...Thank you and may the Lord bless you!
A Student Thank you so much for being an AH-MAZING teacher!!!  I have really enjoyed your classes and will miss having you as a teacher next year!
A Student Hey!  I think you're great and your class is great and colored pencils are great and you're my favorite teacher and this is a run on sentences and....
A Student Thank you so much - your class is a huge inspiration to me.
A Student Stay up to date
Join our newsletter