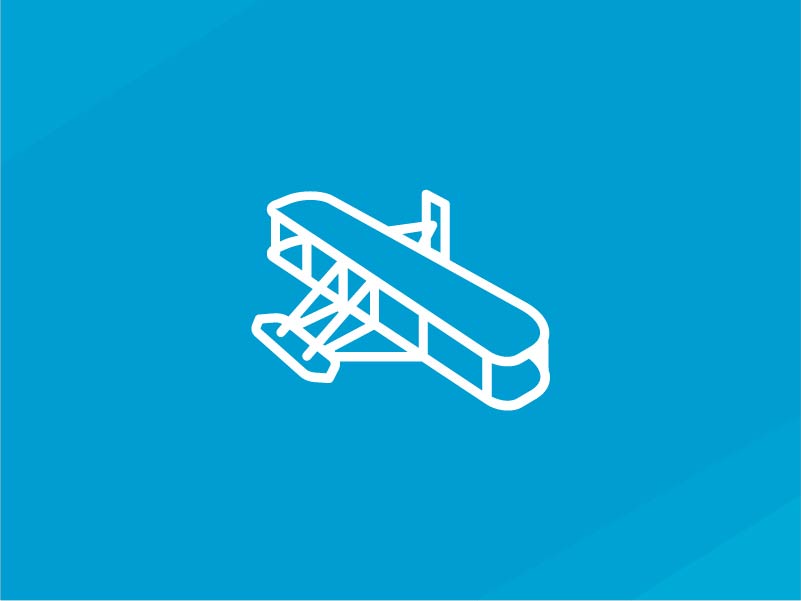 Military History: Airpower
Tuition:
Deposit Due at Time of Registration:

$82.50
Out of Stock
The invention of the airplane, just over one-hundred years ago, has truly changed our lives. And to think where we have come in such a short period of time is amazing. Today we have pilots sitting in a module in Nevada, remotely flying and dropping bombs on an enemy in Iraq. We have huge cargo airplanes landing on a dirt runway in remote Africa.
This course examines the incredible journey of manned flight. We start with the story of the Wright Brothers and then move through the past one-hundred years studying the people, places, and events that pushed the science of flight from one advancement to another. Much of the course centers on the warplane since it was war that drove many changes. However, commercial aviation is not neglected; we'll learn about the early airline industry and how it transformed into a fast, safe, reliable way to travel.
This is not a science class, but we will dig into some of the science that makes the story of the airplane so remarkable. Be prepared for some fun outdoor activities as we attempt to connect with the courageous and persistent inventors of flight!
Please view prerequisites and required supplies below.
Textbook: A Journey into Aviation History – ISBN: 0-536-33383-1
History of Airpower: Student Workbook, by Gene Doremus, ISBN: 9781522912408  (Amazon only)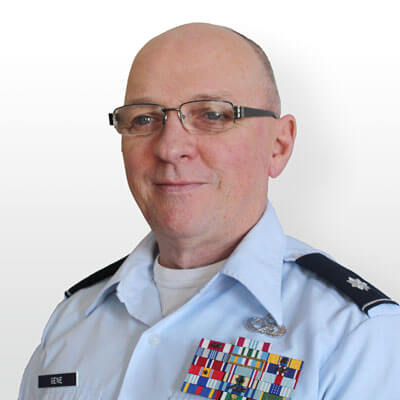 Lt. Col. Gene Doremus grew up on a dairy farm in upstate New York in a very large family: eight brothers and six sisters. After nine enlisted years in the Air Force, he became an officer and served twenty-two more years, retiring as a Lieutenant Colonel. Most of his career was in munitions or aircraft maintenance where he proudly served on the deployed headquarters staff during Desert Shield/Desert Storm. His claim to fame came immediately after 9/11 when he led the U.S. Central Command's Joint Munitions Office for Operation Enduring Freedom. Retiring in 2005, he taught JROTC for six years.
Check our calendar for start dates
Stay up to date
Join our newsletter