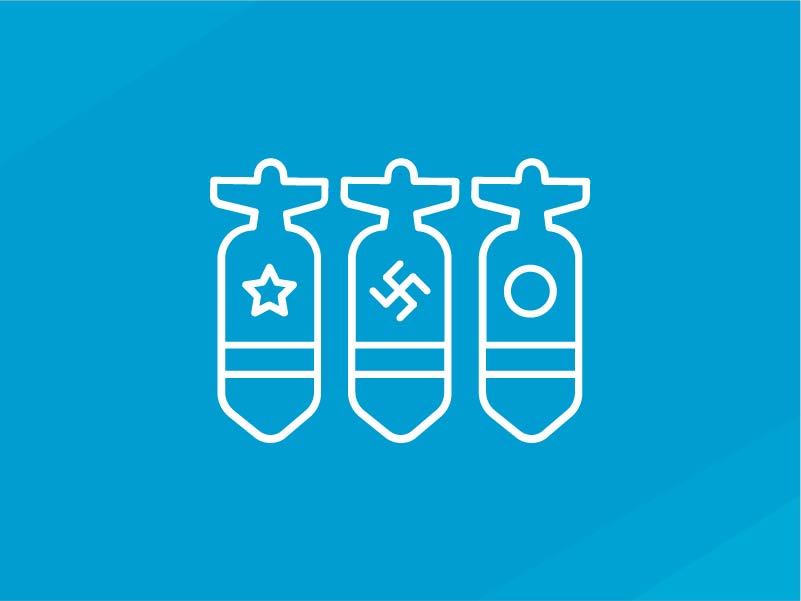 Tuition:
Deposit Due at Time of Registration:

$82.50
World War II defined a generation and created the world as we know it. Today's global dynamics saw their origins in the numerous battles, strategies, outcomes, and, most importantly, the policies crafted at the end of the conflict. WWII has fascinated both students and historians, and with good reason. The complexities of the conflict posit the question: is this humanity's finest hour, or rather is it humankind's lowest point? Perhaps it is WWII's cataclysmic clash of fundamental ideas that continually draws scholars and theorists back. While many understand that worldview permeates all things and that ideas and thoughts have consequences, how does this particular conflict demonstrate this fundamental truth?
In this course, students will wrestle with and analyze the philosophies, the acts, and the events that surround this conflict. Pupils will delve into the Allied response and intervention as a result of conflicting worldviews, and they will learn why failure to stop the spread of radical ideas necessitated such a policy and action. Students will use some of the best resources available to explore this topic, including a self-published workbook by Lt. Col. (USAF ret.) Doremus. This class is highly interactive, so be prepared to engage with each other and to have fun!
This course requires a great deal of student exploration and participation. There are various research and speech elements integrated into the weekly classes. Students are required to give four briefings throughout the semester. Please contact the teacher with questions.
Please view prerequisites and required supplies below.
Why the Allies Won by Richard Overy, ISBN 0-393-03925-0
World War II: The Autobiography by Jon E. Lewis, ISBN 978-0-7624-3735-1
Hitler's Cross by Erwin W. Lutzer, ISBN 978-0-8024-0850-1
World War II: Student Workbook by Gene Doremus, ISBN: 9781522869283 (Amazon only)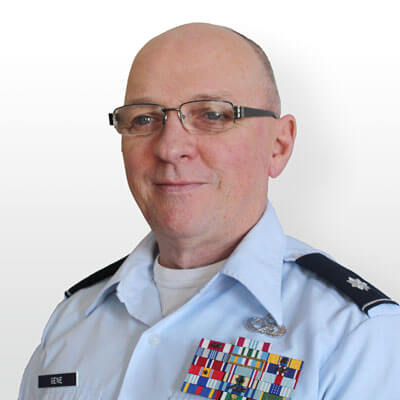 Lt. Col. Gene Doremus grew up on a dairy farm in upstate New York in a very large family: eight brothers and six sisters. After nine enlisted years in the Air Force, he became an officer and served twenty-two more years, retiring as a Lieutenant Colonel. Most of his career was in munitions or aircraft maintenance where he proudly served on the deployed headquarters staff during Desert Shield/Desert Storm. His claim to fame came immediately after 9/11 when he led the U.S. Central Command's Joint Munitions Office for Operation Enduring Freedom. Retiring in 2005, he taught JROTC for six years.
Check our calendar for start dates
Only logged in customers who have purchased this product may leave a rating or review.
Ready to get started?
Sign up today.