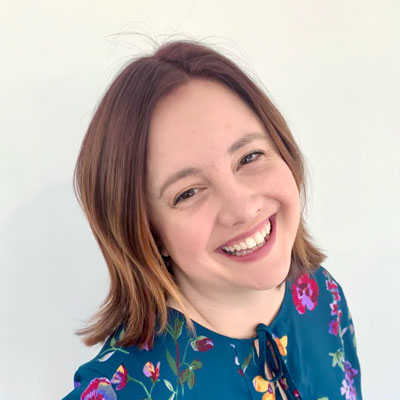 Jenny Cutler graduated in 2005 with a B.A. in Education, and in 2012 with a Master's Degree in Multicultural Education, both from Eastern University.  Jenny taught in both private and public schools until she had her first child and decided to stay home with him.  She ran a tutoring business during her first few years as a stay at home parent but found teaching online to be an ideal fit for her, and she made the switch in 2014. Besides teaching online, Jenny loves to serve her local church in a variety of capacities and working on whatever current projects are happening there. 
Jenny is passionate about seeing students develop a love of literature as she believes that good books can teach both critical thinking and compassion towards others. She is a voracious reader herself and especially loves seeing students that are not naturally bookworms connect deeply with a work they didn't expect.
Jenny lives on an orchard in rural Michigan with her husband, four children, a flock of chickens, mischievous English Shepherd, and a variety of other animals her kids bring home. When she's not homeschooling her children or teaching online, she can be found outdoors with her critters or in the garden, trying out a new recipe, embroidering, swimming, or with her nose in a book.
​
Classes Taught By Jenny Cutler
Blog Posts By Jenny Cutler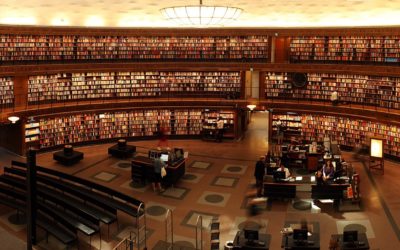 It was my first year teaching at a private Christian school in the DC suburbs.  I was excited, optimistic, naïve, and had no idea what I was doing.  Like many teachers, I had no choice in the materials I used, and I was quickly disappointed as I looked over the...
read more
Mrs. Cutler has always been one of ALL 4 of my kids' FAVORITE teachers over the years! She is the absolute sweetest lady and yes, one of the kindest...I am always honored and blessed to partner with her in my children's' education and spiritual growth. Thank you, Mrs. Cutler!!! You have truly been a blessing to our homeschool over the years!
A Parent Two of my children have gone through classes with Jenny Cutler. I am so grateful for her attention to her students and how she works with them. Jenny has created a class environment that pushes her students to really dig into literature, ponder what the author is after, and engage in dialogue with one another. I appreciate that my children have felt like they can have a voice and disagree without feeling criticized for having a different opinion.
A Parent I have really enjoyed having Mrs. Childress as my instructor. She always stays on-topic, but she also always has time for us students to talk. One of my favorite parts of class was always the "Get To Know You Question" we do each week. They are fun and are a great way to kick off the class. I really appreciate how open she is to questions.
A Student We absolutely love Mrs. Childress and recommend any class she teaches.
A Parent We love Mrs. Cutler! I was nervous about my child starting with an online class and whether or not she would be able to keep up with the administrative side of things. Getting home work uploaded, discussion questions, quizzes etc. It has been a growing process and I can see growth and progress!
Parent We moved into this class from a different chemistry class and the difference in how the teachers articulate the info they know was astounding. Mrs. Childress does a fantastic job teaching Chemistry.
Parent My older daughter entered the field of nursing this year (her first year of college) because Kerrie fostered a true love for science in her. Now my youngest daughter is benefitting greatly. We continue to refer people to Kerrie.
A Parent Mrs. Childress is an excellent teacher, explains concepts clearly, and maintains high standards for students.
A Parent He really is enjoying the class and I can tell that he is thinking of what he might like to become or something he might like to pursue in college. So I am very excited to watch him as just a couple of nights ago as he was reading his folktales book, he said, "Mom, you should read this one, it's really good."
A Parent You don't waste any time. I can tell you live what you teach.
A Parent Thank you for all you taught me, I learned so much this year. I can't believe how much I learned in just one year!
A Student Mrs. Cutler loved her students! This fact, along with her love and knowledge of literature and the English language, were her strengths. She held the bar high in this class, but I am one who appreciates this. My daughter was challenged, but inspired to reach for great heights by Mrs. Cutler. Through much work and perseverance, my daughter proved to herself that she could jump over that bar. Thank you, Mrs. Cutler, it was an amazing class this year.
A Parent